A car is a car! Then what does the small car for ladies in India have special in them? Thats an obvious question, right! Well that not all true.
Some car models have been launched with features especially tweaked for the female users. It can be boot space with hooks for shopping bags, interior storage intelligently created purse and handbags holding and parking sensors.
Although there are a lot of cars available in the hatchback segment, it is interesting to know which cars young women and girls prefer to drive.
Of late, several small cars with AMT variant (& not!) have been launched in India which have proved to be convenient for women in terms of driving.
Top Small car For Ladies in India in 2023
According to a survey on driving habits of women in India, 61% of women preferred small hatchbacks. Honda City (sedan), Volkswagen Polo and Nissan Micra figured in the best car's choice among women in India.
Three factors women buyers considered before buying a car – brand, styling, and performance.
In this ARTICLE, find about five top small cars, which are liked by women in India.
1

Honda City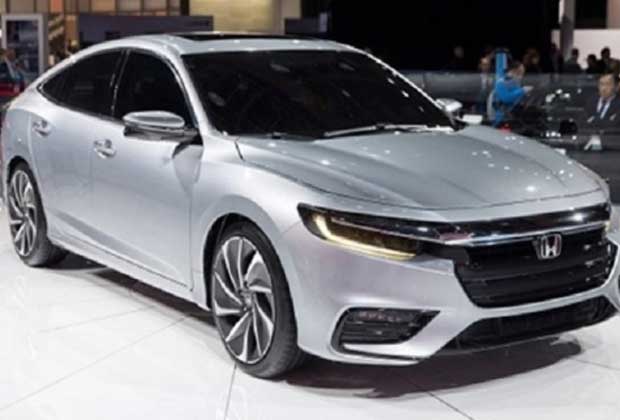 Honda City is another most preferred car among the women in India. Statwise, PremonAsia – an automotive industry focused consumer-insight based consulting firm in India concluded that women in India find Honda City to be the best car to drive.
The car is available in 1.5L i-VTEC petrol and 1.5L i-DTEC diesel engine. The petrol engine outputs 119 ps power and average mileage achieved is 17 kmpl. Its petrol engine version with CVT automatic transmission is also fuel efficient with approx 18.0 kmpl of mileage. Its CVT is enabled with 7-Speed Paddle Shift technology.
The diesel engine Honda CIty model is more fuel efficient with 25 kmpl of mileage. The car generates 100 ps of power with 6-speed manual gearbox.
The cars petrol engine price ranges from Rs 9.72 Lakh – 14.07 Lakh (CVT Rs 11.77 Lakh). On the other hand the diesel model Price ranges between Rs 11.02 Lakh – Rs 14.07 Lakh.
2

Maruti Suzuki Swift
In this list, the name of the country's largest car maker Maruti Suzuki comes first. In fact, the Maruti Suzuki Swift is one of the most desirable hatchback cars for women, especially those women who are in job.
According to a survey, the boys have a passion for the Dzire, while the young women and girls have passion for the Swift hatchback. This nice looking car ranks the second position in the top selling cars. It is available with 1.3- liter diesel engine and 1.2- liter petrol engine. Moreover, the braking system of this car is powerful.
The price of this car starts from Rs 4.81 lakh, while its top variant is priced at Rs 7.47 lakh. All prices are ex-showroom, Delhi.
3

Volkswagen Polo GT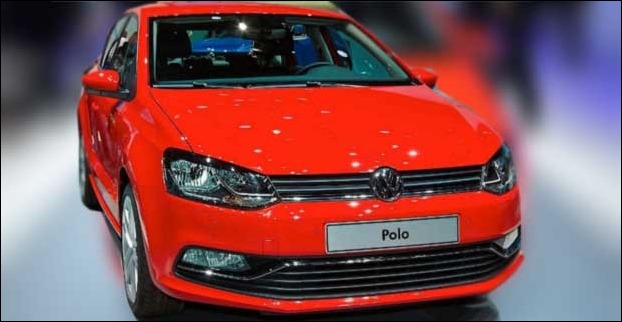 The Volkswagen Polo GT is a hot hatchback of the country which is liked by not only young women but also young men.
The car's silky design, all black cabin, touchscreen, and high-performance engine are enough to draw everyone attention. Despite the most expensive car in the segment, its popularity is as usual. To summarize, Polo GT is also considered the best car for girls in the country.
This car has 1.5- liter diesel engine and 1.2- liter petrol engine. The price of the Volkswagen Polo GT starts from Rs 5.45 lakh and goes up to Rs 9.21 lakh. All prices are ex-showroom, New Delhi.
4

Ford Freestyle Crossover
According to Ford, 25% of FreeStyle crossover buyers are women.
The car company cites high ground clearance, high safety standards, and easy-fun-drive being the prime reasons. Also, Ford happens to be the 4th most popular car brands among women in India.
The 1.2L petrol engines release the power of 94BHP and 120Nm of torque. Likewise, its 1.5L diesel version provides 99 BHP power and 215Nm torque.
5

Honda Brio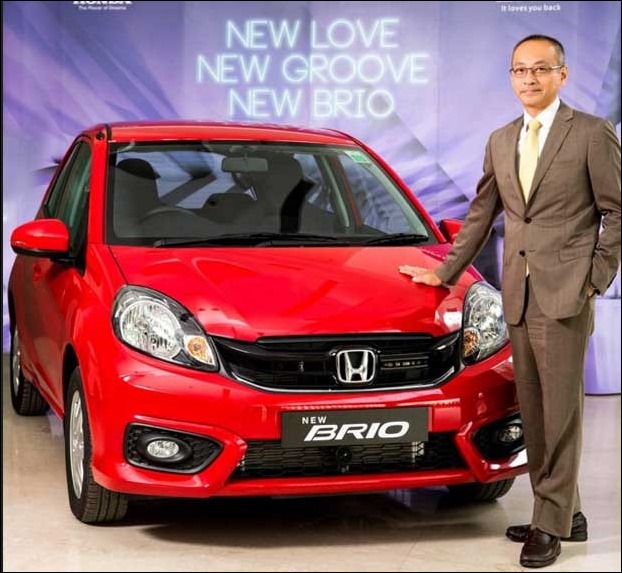 Women like small and high-performance cars, but it should be stylish too. In such cars, the name of the Honda Brio comes first. Although it looks small, on the inside, it is very spacious. In fact, the Honda Brio is very close to the heart of women thanks to its unique design.
The car comes fitted with a 1.2 L, i-VTEC engine that generates power of 86.8 bhp. It returns a mileage of 16 km per liter. Its purchase value ranges between Rs 4.8 lakh and Rs 6.96 lakh. All prices are ex-showroom, New Delhi.
6

Renault KWID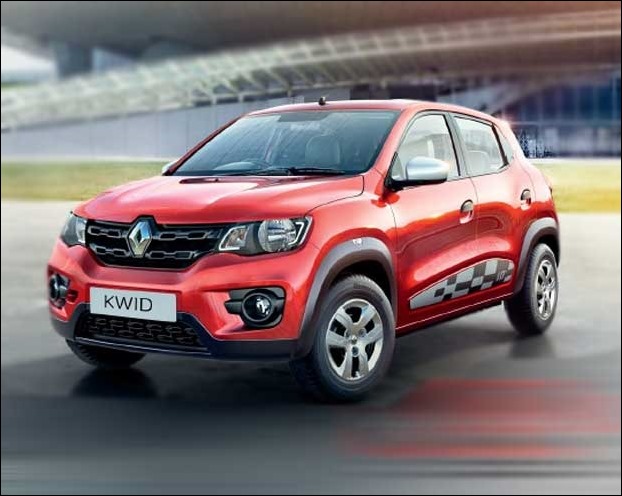 Renault KWID also nicknamed 'Baby Duster' and stands among the 6th most preferred car among women in India.
Much of the popularity of KWID is due to the look which resembles that of an SUV. The company has launched it in several variants (and colours) in India. It is available in 800cc and 1000 cc engine. The small car is also available in AMT gearbox option.
Renault KWID's 0.8L engine generates 54 ps of power at 5678 rpm. On the other hand, its 1.0 L engine offering generates 68 ps of power at 5500 rpm. This engine has 91 Nm torque at 4250 rpm.
The base price of Renault KWID (0.8L) is Rs 2.76 Lakh. The 1.0L engine KWID has a base price of Rs 4.20 Lakh. Similarly, the AMT version of KWID has a price of Rs 4.50 Lakh.
7

Nissan Micra
The Nissan Micra is one of the best cars for young women. This hatchback car is available in trendy colours, and it has a honeycomb design. The Nissan Micra comes within a price bracket of Rs 6.1 lakh to Rs 7.21 lakh. All prices are ex-showroom, New Delhi.
The Nissan Micra has 1.2- litre petrol engine and 1.5- litre diesel engine. On the plus side, this car is available in automatic transmission mode also.
As for mileage, the Nissan Micra automatic transmission petrol has a fuel economy of 17 kmpl.
8

Hyundai Grand i10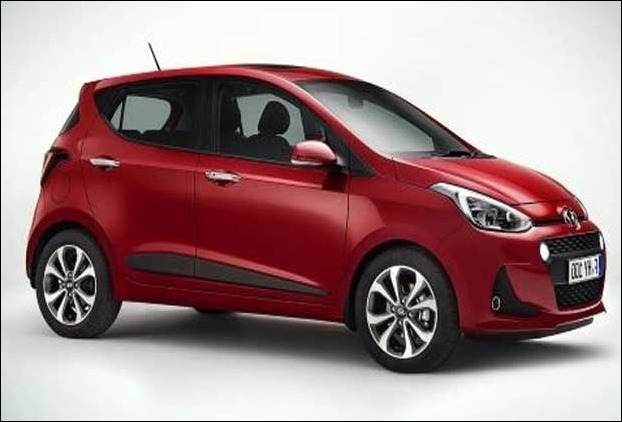 The Hyundai Grand i10 is the second most favoured hatchback car for young women. This car is available in both diesel and petrol engine options. Despite a small car, on the inside, it has decent features and ample space.
Recently, the company has launched its updated version, which is superb. This car has a 1.2- liter petrol engine and a diesel engine. The price of the Hyundai Grand i10 starts at Rs 4.62 lakh and its top model has priced at Rs 7.37 lakh. All prices are ex-showroom, New Delhi.
9

Toyota Etios Cross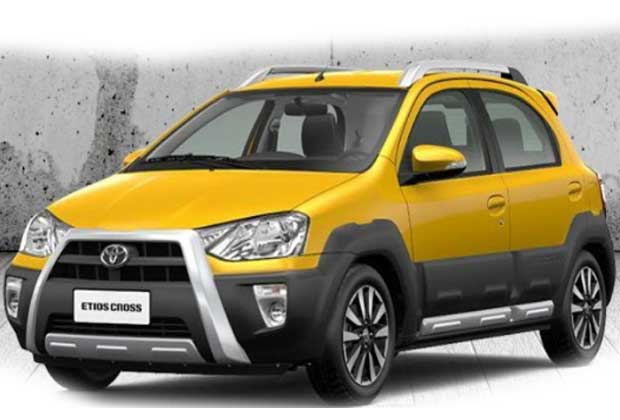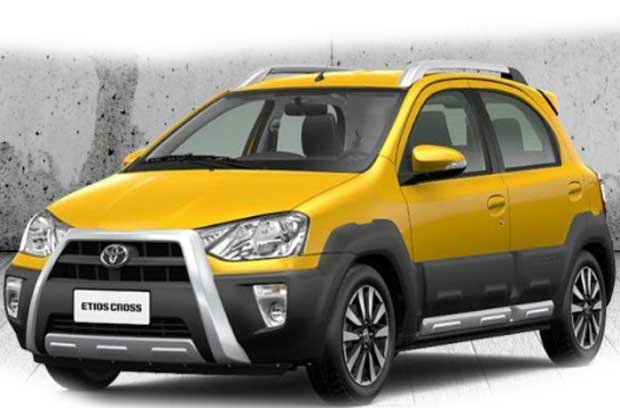 According to sales and surveys, the stylish Toyota Etios crossover is the most popular car among women buyers in India in the Toyota brand.
This 'female following' small car for ladies in India, is available in three engine options – two in petrol and one in the diesel engine. The petrol engine has 1.2-litre and 1.5-litre capacity producing max power/peak torque of 80PS/104Nm and 90PS/132Nm respectively.
The oil burner is a 1.4-liter unit capable of 68PS and 170Nm.
10

Skoda Kushaq
The Skoda Kushaq is an ideal choice for woman buyers in India looking for a stylish and practical compact SUV. It was lanched in 2021. With its bold design, spacious interior, and modern features, the Kushaq offers both comfort and convenience for everyday driving.
Whether navigating city streets or embarking on weekend getaways, the Skoda Kushaq promises a delightful and empowering driving experience.
11

Tata Tiago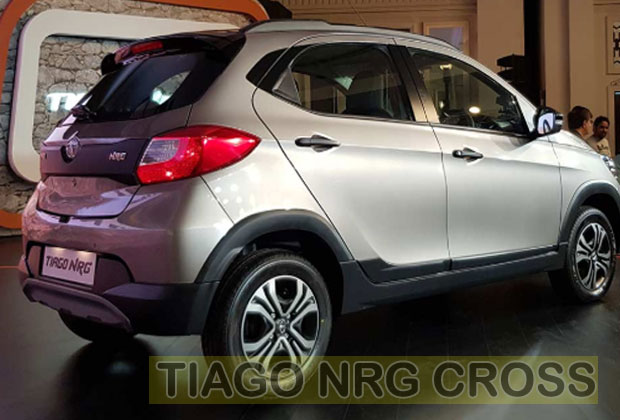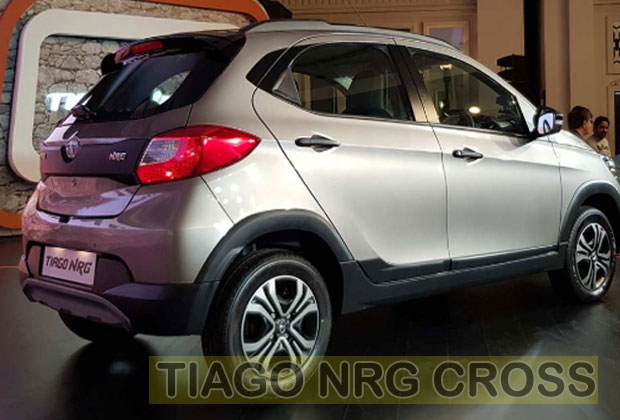 Tata small car 'Tiago' again has a considerable number of female fan following. The car is the numero uno choice among ladies who opt to buy Tata cars for their purpose. In essence, the car definately still qualifies to be one of the best small car for ladies in India in2023.
Tata Tiago hatchback, has a couple of features especially crafted for the community. Its boot space has got hooks for shopping bags by weight for the convenience of women. Additionally, the car has got 22 intelligent utility spaces.
The availability of the small car in AMT models also resonates with the convenience of women.