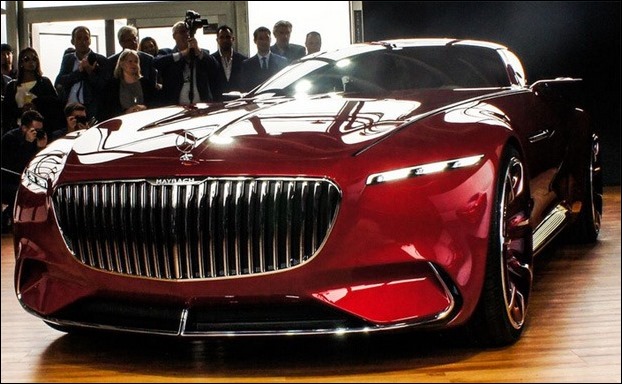 Mercedes has unveiled an electric concept car which has garnered a lot of attention at the Pebble Beach Concours d'Elegance , a prestigious automotive charitable event held each year on the Pebble Beach Golf Links in Pebble Beach, California.There is a an motor for every wheel in this car and it produces 738 HP power.The acceleration is very fast and it attains 0-100 km/h (0-62 mph) speed in just 4 seconds.Talking about the speed , Mercedes-Maybach 6 top speed is 250 km/h.On a single full charge the car delivers 500 kilometers.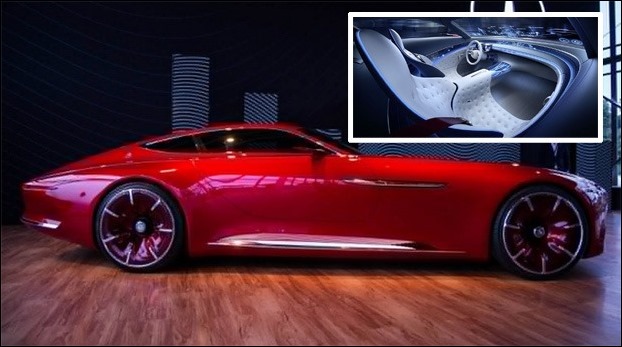 The 5.63 metres long electric concept car Vision Mercedes-Maybach 6 is a luxury car which is longer than even its 'C' class Mercedes model.The electric car front look reminds you of Mercedes AMG GT while the rear profile looks like Gran Turismo.The coupe cars look seems unique in the sense that it gives you a feeling of classic design yet loaded with state of the art technologies.
The car is loaded with myriads of classic features like Gull-wing door i.e. car doors that are hinged at the roof rather than the side split backlight and a elongated boat-tail rear,split back-light and boat tail rear adding an attractive look to this new Merc baby.
The interior of the car is very impressive.The driver gets a big touch screen apart from wind screen where all sorts of information's are flashed.The seats have been made comfortable.In-fact , white leather – considered to be the top quality among leather ,  has been used in the seats.Interestingly , seats are fitted with special sensors which auto adjust the seats as per the requirement of the passengers.
While there has been no official announcement , about the price of Vision Mercedes-Maybach 6 , it is speculated to be around 2 crores.