Ride Height is the term that has always been an associated term with SUV's but these days small cars with good ground clearance in India have also made their presence in the car market.
Uneven roads in India with high speed breakers ,sometimes, spoils your journey.In situations where roads are uneven and have pot holes high ground clearance cars deliver more comfort and safety to the cars.High ground clearance is commonly seen in SUV and bigger cars but if you are seeking it in small then , these 6 are the small cars ahead in ground clearance against others in the segment.
Best Ground Clearance in segment – Datsun Redi-Go
Ground Clearence : 185 mm
With a sporty front profile and a stylish-modern side profile , Datsun Redi-Go , has the maximum ground clearance in the segment.The best thing is that it is available in both 800 cc and powerful 1000 cc cars segment option.
The 800 cc of Redi-Go delivers 54 BHP while 1000 cc Datsun Redi-Go outputs 68 PS power. The mileage in 800 cc is around 25 kmpl while 1000cc has a mileage of around 22 kmpl.The car price starts with 2.38 lakhs.
Funky Maruti Suzuki Ignis boasts nice ground clearance too !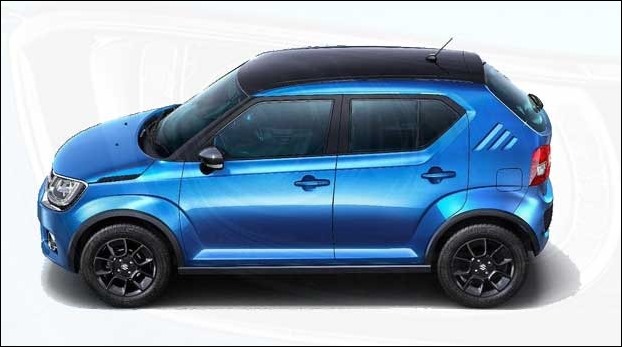 Ground Clearance : 180 mm
Maruti Suzuki IGNIS is another nice option under this feature.The car with a ground clearance of 180 mm never disappoints you on uneven roads.With large seating space , powerful engine and good mileage IGNIS is a perfect car  be it on a high way or inside city however the price seems little higher.
There are 2 engine variants in Ignis 1.2L K-Series Petrol Engine and 1.3 L DDIS diesel engine.
Affordable Tata Nano has excellent ground clearance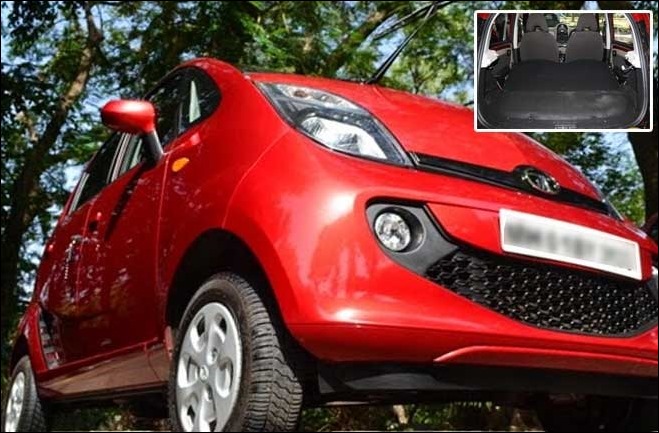 Ground Clearance : 180 mm
Tata Nano is not only the least expensive car in India but also has a very good ground clearance of 180 mm.The car has 624 cc engine delivering 33 PS power and 51 NM torque.It has an average mileage of around 21 kmpl and now it has been available in AMT version as well.
Baby Duster Renault Kwid is no less in ground clerance too !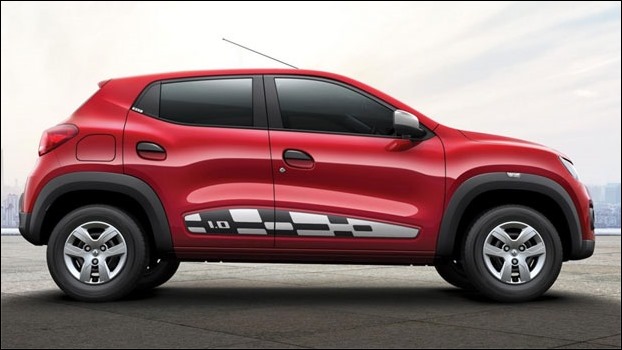 Ground Clearance : 180 mm
Nick named 'Baby Duster' , the Renault Kwid has garnered attention and robust sale in India.It has nice seats , ample space and higher ground clearance of 180 mm which helps the car to sail through bad roads.The city has has 5-gear speed gearbox and is available in both 800 cc and 100 cc.The price is between 3.82 lakhs to 3.95 lakhs.
Hyundai Eon's Ground Clearance seems satisfactory
Ground Clearance : 170 mm
Hyundai Eon has a nice quality and finish in terms of looks and interior.The car has been available in both 800 cc and 1000 cc engines.The car is due for a major update but recently its Sports Edition was improved with features in side moulding , roof rail and 6.2 inch infotainment system.
The car price starts with 3.29 lakhs and delivers around 22 kmpl mileage.The ground clearence is 170 mm which is less than other cars in the segment.
Tata Tiago's Ground Clearance is bit less but not the worst either.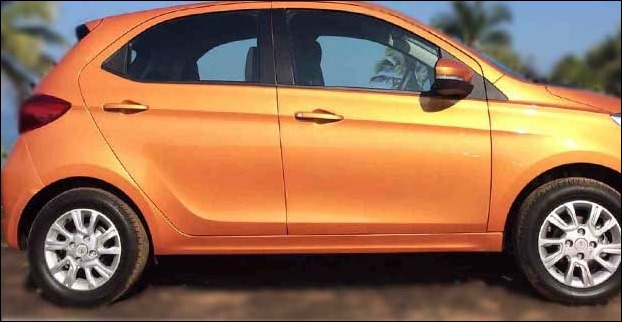 Ground Clearance : 170 mm
Tata Tiago has carved a niche in this segment very fast and its price starts from Rs 3.20 lakhs.There are two engine options , 1.2 L petrol and 1.0 L diesel , available in this car.The quality of material and cabin space is an advantage of Tata Tiago.
The Ground Clearence of Tiago is 170 mm which seems less but its other features outsmart others in the small car segment.