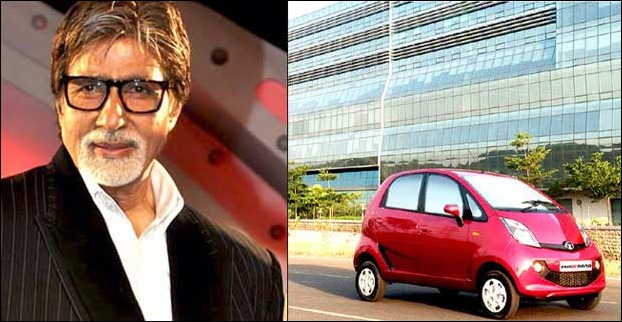 A few weeks back, the Kolkata branch of Concord Motors Pvt. Ltd., A dealership owned by Tata Motors Ltd. became much surprised when super star Amitabh Bachchan reached here. In fact, he came to look for a Tata Nano. He wanted to test drive the new Nano. He drove the car and placed an order for not one but two Tata Nanos in red and purple colours. As known, Amitabh Bachchan is very fond of cars. He owns luxury models of cars, ranging from a Bentley and Porsche to a Rolls-Royce and Lexus.
Mr Bachchan purchased two Nanos- one for himself and another for his grand daughter. He says that he thought earlier to buy it but he owned a Maruti Zen. He liked it much for its size and beauty. Mr Bachchan drive it himself in and around his locality.
Besides Nano he owned major Indian brands also such as Maruti Tata and Mahindra. Now after launching of new generation Nano, which also offers an auto gear shift, is getting popularity among buyers. And now Amitabh Bachchan is also one of them who owns Tata Nano.