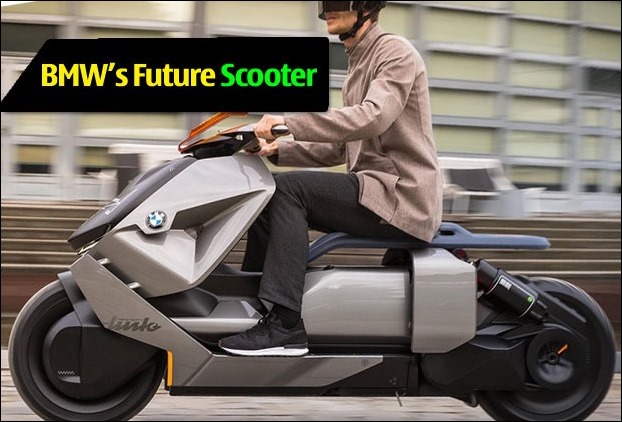 BMW Motorrad launches the BMW Concept Link electric scooter at an international event to give its vision on zero emission in urban mobility. With the design of two- wheeler and digital connectivity, it also has a lot of marvelous features.
It is being considered as a future scooter. It has been built in view of the modern urban system. Its handling is easy, and, at the same time it can also be drive with fast acceleration. On the plus side, there is also a reverse gear in it, that helps in parking easily in overcrowded cities.
The BMW Motorrad Concept Link electric scooter has two- tone colour design. It has two iconic LEC front lights, which make its designer look great. This slick bike type scooter has an adjustable seat. Along with this, the luggage component has also been provided for easy storage.
Although, the classic instrument cluster has not been given in the scooter. Speed, navigation and battery related information have been given in front of rider. Apart from this, a separate panel has been provided for other information.
This panel is touch sensitive and can be used to control infotainment, connectivity and routing information. Moreover, touch enabled buttons on the handlebars make functioning easier for the rider.