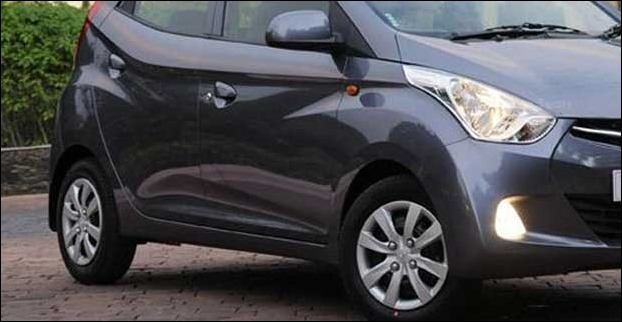 7,657 Units of Hyundai Eon – one of the most popular fuel efficient entry level cars in India has been recalled by Hyundai.These cars were manufactured in January 2015 and the company has accepted faults in their battery cables and clutch.
In an official statement issue by Hyundai Motors ' the company has recalled these units to inspect the clutch cable fowling and battery cable problem.Hyundai has assured that it will rectify these problems 'free of cost'.
The company will soon inform the owners of 'these Eon Cars' about the faults.It will scan the Clutch Cable Fouling with Battery Cable and if it will be found damaged then it will be replaced.The owners of the affected Eon cars shallhave to take their cars to the nearest authorized Hyundai Dealers for its free inspection and replacement.