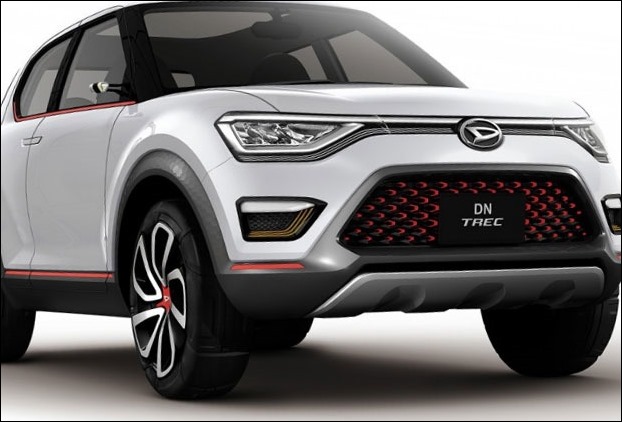 Japanese vehicle maker Toyota's brand Daihatsu has unveiled the concept of the new compact SUV. The name of this new SUV is DN Trec, and will be introduced at the Tokyo Motor Show starting from November 5.
In terms of dimension, the new Daihatsu DN Trec SUV measures 3.98 meters in length, 1.69 meters in width and 1.60 meters in height. The purpose of developing this new compact SUV is to make a position in the new emerging market.
In this car, LED headlamps and LED fog lamps have been given and, at the same time this car has been worked with black cladding in the side along with the dual tone exterior with black roof and bumpers. While, the rear camera has been given outside the car.
Inside the cabin, the Daihatsu DN Trec compact SUV has been given the red multi – tone finish. In addition to this, the touchscreen system has been provided on the dual tone dashboard. And, the digital instrument cluster has been given behind the steering wheel.