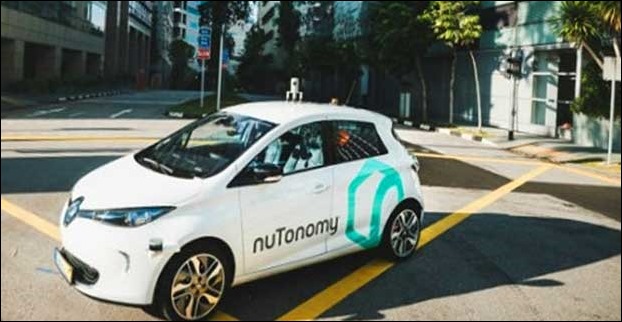 This week we had reported about Ford's upcoming Driverless Cars and now a public trial of World's first driverless taxi service 'Robo Taxi' has begun in Singapore this Thursday.Currently , the trial is being undertaken in a small research campus in a selective zone.The car service trial was done by , a U.S. autonomous car startup – NuTonomy which specializes in self-driving vehicles and mobile robots.
By 2018 ,the 'driver-less taxi services' will formally start in all parts of Singapore.'NuTonomy ' the operator of this service who has also developed the software for this purpose says . 'We are trying to gather real world passenger travel experiences and feedbacks which will help us in launching a fleet of such cars by 2018″
The 'driver-less' technology is being employed in Renault Joy and Mitsubishi -Miev electric cars.These 'driverless-taxis" will ply in a perimeter of 4 square kilometers and the pick-up and drop points are pre-set for these taxis.As far booking is concerned , it can be done with company's smartphone app.These cars would be 'fully automatic' , however, there will be an engineer from 'NuTonomy' to see if 'driverless system ' is working as planned.In case of emergency the engineer can take the control of the car.
Another taxi operator giant 'Uber' has said that it will inaugurate its 'driver-less' taxi service from Pittsburgh by the end of August 2016.Uber , is also developing driverless-technology enabled cars for sale by 2021 in association with Chinese Company Volvo in a $300 million dollar project .