You might have heard about terms like Ex-Showroom price and On-Road price when you are making a purchase for a car or 2-wheeler in India.A question often raised in our mind about why vehicle gets so much expensive in on-road price.IN this post we will explore what charges are levies from us before we take a car or bike to our home.
Dealers Have to Buy From Companies !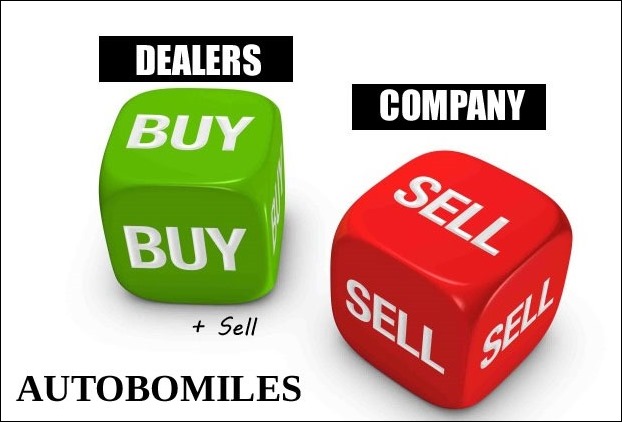 First of all we need to understand that dealers of an automobile manufacturers are not their regular employees.In fact , dealership have to first buy the car that we see in the showroom from the company.The price that a dealer pays for the car for the showroom is called Ex factory price.
What does Ex-Showroom price mean !
After this the car is transported to the showroom or dealership from the factory through trucks.When the car is inside the showroom its price is called Ex-Showroom price.The customers have no connection with Ex factory price that we said about earlier , they have , connection with Ex Showroom price in fact.
Insurance is compulsory before a buy
There is a rule by the Government of India which says that after vehicle purchase it needs to be insured before it is taken out of the showroom.This is the reason a customer has to buy insurance at the time of car or 2-wheeler purchase.Some dealers also charge parking fees of the vehicles being sold.
If the cost of the car is above 10 lakhs , the customer , also has to pay TCS i.e. tax collection at source which is 1% of the price of vehicle.The amount can be refunded as well.So,an on-road price includes Insurance changes as well.
On Road Price also includes RTO registration fees
After this come the number of Registration or RTO charges.Like Insurance , this one , is compulsory according to Government rules.The insurance is required for at least one month but registration can be made for 1 month.The registration charges are different for states and cities in India.
Automobile accessories charges are additional
Until now we had talked about essential charges.Now we talk about expenditure that depends upon your choice.These include accessories , extended warranty and Road Site Assistance.In accessories you can buy external enhancement items for your car and bikes.
Say for example Maruti Suzuki Swift LXI(0) has an Ex Showroom, price of Rs 4,83,598 and a charge of Rs 36,653 of RTO and 18,934 of Insurance charge is added along with Rs 1,500 Hypothecation charge , the on road price of car , will become Rs 5,24,070 lakhs.