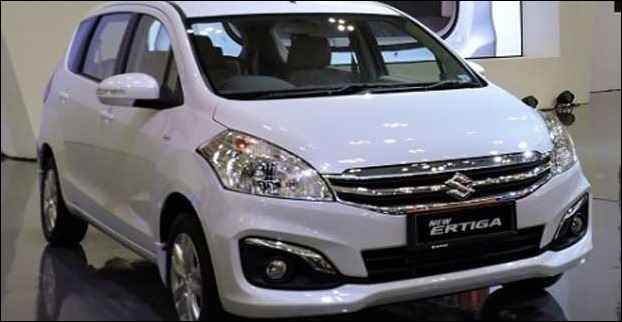 Renowned carmaker of the country Maruti Suzuki India may launch the facelift model of its 7 seat family car Ertiga in mid – 2018. According to sources, the company has started testing of the new generation Ertiga.
This car may be showcased in the next year Auto Expo in India. The Maruti Suzuki Ertiga is available in petrol, diesel, hybrid and CNG. And, the price of the existing Maruti Ertiga starts from Rs. 6,15,827 lakh.
The existing petrol model of Maruti Suzuki Ertiga has been given a 1373 cc engine, whose power is 68 kW, and it produces 130 Nm of torque. It has 5 speed gear box. It returns a mileage of 17.50 kmpl.
On the other hand, its diesel model has a 1248 cc engine whose power is 66 kW, and it generates 200 Nm of peak torque. It has, too, a five speed gear box. It delivers a mileage of 24.52 kmpl.
For your information, the current model of Maruti Suzuki Ertiga is not very stylish in terms of looks. However, it is being liked by the customers on account of its simple look. In fact, the Maruti Suzuki Ertiga is a nice car in the MPV segment, because in this car, you get decent features with good performance at low price.