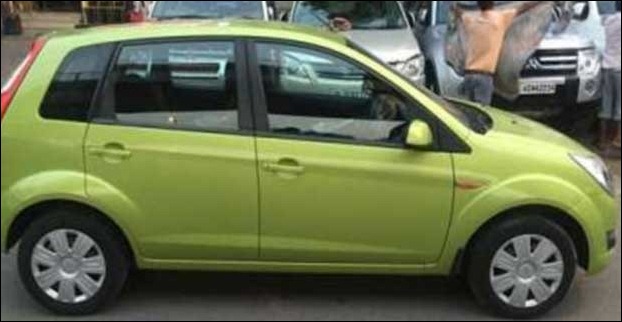 Ford has halted production of its popular hatchback Figo.According to some reliable dealers, the company has stopped sending stocks of the hatchback to them. The reason behind it the company has been facing a tremendous decline in its sales.In the month of July, only 463 units could be sold.
However the company has announced its plans that its halted hatchback would be replaced by its highly- awaited Figo Aspire sedan in the country. And at the same time, the company may also consider to launch the new trim of the Figo hatchback. Figo Aspire will be launched on August 12.
The upcoming new Figo hatchback can be offered in both variants- diesel and petrol. Possibly, the hatchback can be powered by 1.2-litre petrol engine, that would be capable of generating about 86.76 Bhp of power along with 112 Nm of torque. On the other hand, 1.5 litre diesel engine may generate about 98 Bhp of power along with 215 Nm of torque. The new Ford Figo hatchback may take its features, design and foundation with the compact sedan.
However the pricing and other details have not been revealed by Ford yet.