After many years of partnership, Hero Honda, the well-known motorcycle company, decided to split, creating two distinct entities: Hero and Honda. Both companies have since become successful.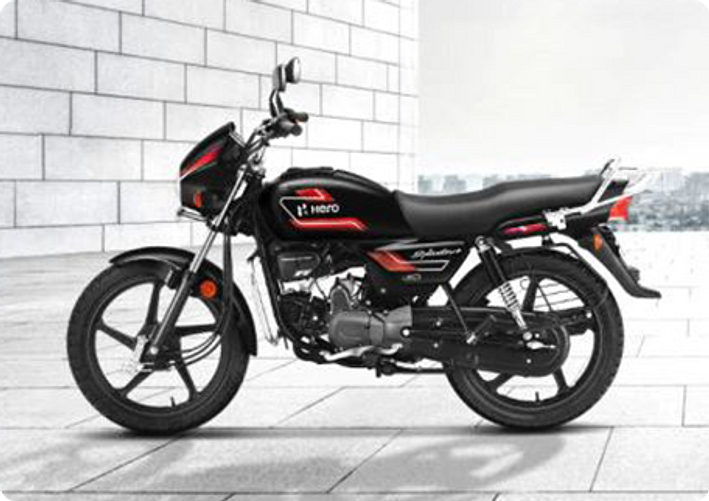 One of Hero's most popular models is the Hero Splendor Plus, a favorite among Indian consumers for its excellent mileage and durable performance. The brand prides itself on its simplicity and longevity, consistently delivering high-quality products to its customers. In October 2022, Hero MotoCorp maintained its leading position in the domestic two-wheeler market with its Splendor line, selling a total of 2,61,721 units.
In particular, the Splendor line of Hero motorcycles is particularly well-liked among middle-aged Indian men for its heavy-duty capabilities. Even after years of use, many customers report that their Hero Splendor Plus bikes continue to perform just as well as when they first purchased them.
Why is Hero splendor still in demand?
Hero MotoCorp, the company behind the popular Hero Splendor Plus motorcycle, recently gave the bike a fresh, new look.
This new variant features a clean and elegant design, with fewer stickers on its fuel tank compared to previous versions.

Hero Splendor Plus mileage is 65 to 80 km/l which is it's another advance feature.
One of the key features of the Hero Splendor Plus is its idle start-stop system, which helps to improve fuel efficiency.
The bike is also available at a competitive price point, with the Hero Splendor Plus price starting at Rs. 72,076 and going up to Rs. 76,346.
The design of the Hero Splendor Plus is clean and straightforward, with a plain, simple black color and crystal-clear paint.
The bike also features chrome finishing on certain parts, such as the silencer, carrier at the back, and shock absorbers, giving it a premium and classic look.
Additionally, the bike features rectangular headlamps and alloy wheels on both ends.
Few key features of the Splendor plus
When considering the Hero Splendor Plus, there are a few key features to keep an eye out for that set it apart from other bikes in its class.
One of the most notable features is the inclusion of alloy wheels as a standard option, which gives the bike a more premium look and feel.
The electric start option with the i3S stop-start idle system helps to keep the bike as fuel-efficient as possible, making it a great choice for those looking to save money on petrol.
Other features include a CBS system and preload-adjustable rear suspension, which work together to provide a smooth and comfortable ride.
The bike also features an analogue instrument cluster panel, which is a common feature across all Hero bikes.
Overall, the Hero Splendor Plus has a lot to offer, making it a top choice among Indian bike enthusiasts.
Conclusion
One of the key features of the Hero Splendor Plus is its fuel efficiency and great mileage. Additionally, the built quality is sturdy, making it a stable and reliable motorcycle to ride. The Bulletproof powertrain makes it a durable choice for any rider.
The Hero Splendor Plus is a popular motorcycle in India that comes in 5 different variants, with Hero Splendor Plus price in India ranging from Rs. 72,076 to Rs. 76,346. Variants include the Splendor Plus Self with Alloy Wheel, the Splendor Plus Black, and the Splendor Plus Accent.