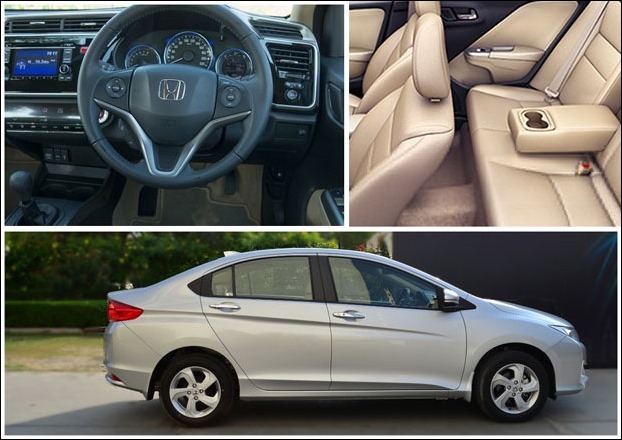 The popularity of 'Honda City' is still intact in the premium sedan segment.This is bolstered by the fact that this '1998' launched car in India is sill the favourite of Indian's in the premium sedan car segment.The Honda has sold more than 6.3 lakhs of this car in the current year and it happens to be the company's largest selling car as well.
The current new version of Honda was launched in India in 2014 and since then more than 2 lakhs of Honda City cars have been sold already.The car has been preferred due to attractive look coupled by the powerful features and low maintenance.Honda ,also , has left no stones by making yearly improvements and integrating with with modern features.
Briefly talking about its power specification , the sedan , comes in both diesel and petrol versions.The petrol variant has a 1.5 liter engine with options for 5-speed manual and CVT automatic gear box.The manual gear versions mileage is around 17.8 KMPL white the automatic one's is 18KMPL.
As far diesel version of Honda City is concerned , it also has , got 1.5 liter engine that delivers 100PS of power.The diesel one has a 6-speed gear box delivering a mileage of 26KMPL.The car has been enabled with better safety features like EBS , EBD , SRS airbag and ACE.
With the festive season ahead in India , it is expected , that the sale of Honda City will increase.The car is also getting a tough competition from Maruti Ciaz at the moment.