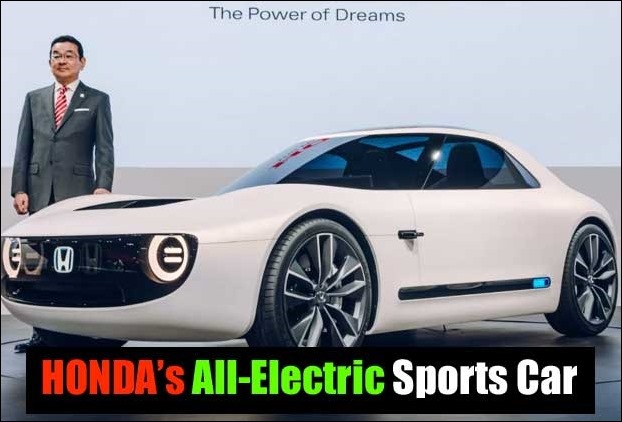 Japanese automaker Honda has unveiled its new Sports EV Concept car at the 45th Tokyo Motor Show. The company claims that this car will perform as per the driver's will. The car is built on the EV platform and is based on the Urban EV Concept.
In the new Sports EV Concept car of Honda, high performance electric battery has been used. This car can also be easily used thanks to its small body. To maintain the balance and mobility of the car, the company has done a lot of work on the car. The electric motor of the car provides a comfortable drive with better speed.
Artificial Intelligence has made this car all- electric, which will work on Honda's Artificial Intelligence Technology. This car is built on the EV platform and is based on the Urban EV Concept, which was showcased at the 2017 Frankfurt motor show by the company.
Honda has built this car in a new generation of sports car designs. The black colour tone, round LED headlamps, best-style bonnet, roofline like coupe, sporty alloy wheels provide this car a decent look.
The company has equipped the Sports EV Concept with Honda AI Technology, which full name is Honda Automated Network Assistance. Honda says that its purpose is to make contact between the driver and the car.
The pioneer of faster electric cars has been Tesla Motors which has so far performed very well in this segment.Last year , it had greatly improved the speed of its car with a new battery pack fitted in sedan SP100D and Tesla Model X suv.