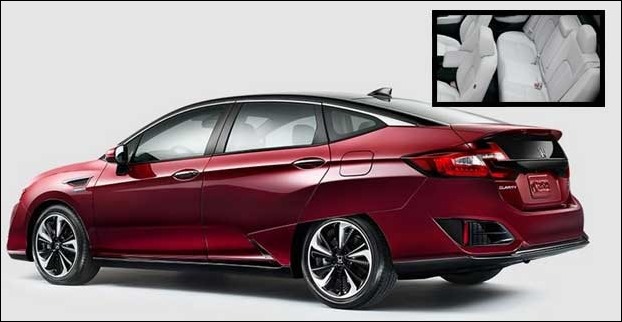 The car companies have turned towards hydrogen fuel technology to introduce cars with super mileage and the new entry in this segment is 'Honda FCX Clarity'.This new Honda car has achieved a major breakthrough in terms of mileage.The eco friendly 'FCX Clarity' coupled with hydrogen electric motor can deliver a mileage of 589 KMs.
The car has been developed as a hydrogen fuel propelled engine which on a single full tank gives mileage of 589 Kms .With this great fuel efficiency , it surely , has an edge over Toyota's Mirai and Hyundai Tucson Fuel Cell.
This hydrogen fuel-cell car Honda FX will be available to the customers who reside or work in a vicinity of 16 kilometer radius around the hydrogen fuel pump station.
Honda is yet to reveal the official price of this hydrogen car but it is expected to be around US$ 60,000 (approximately 40 lakhs in India).Honda had showcased its 2017 Clarity car model in the year 2015.The company had said that the commercial production will start by the end of 2016 in California.In the initial phase the company will sell this car is United States in association with 12 dealers.