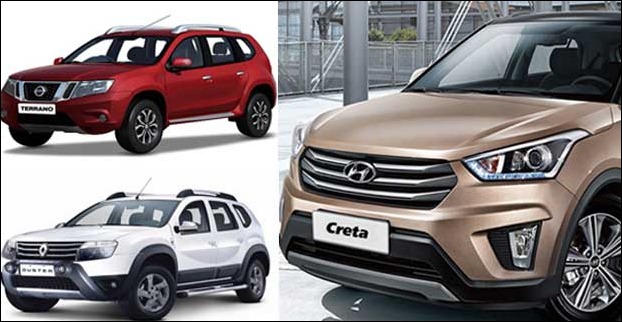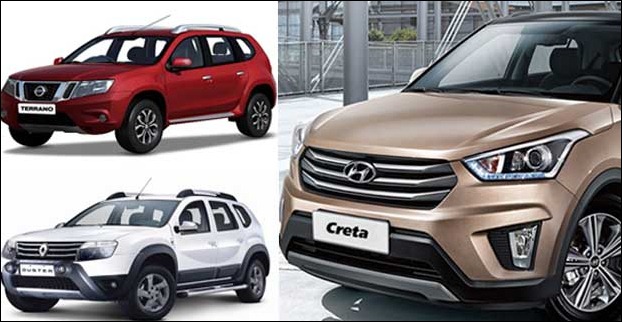 In the SUV segment Hyundai has achieved much success after launching its highly-anticipated Creta. Hyundai Creta is available at an attractive price of RS. 8.59 lakh, which is nearly RS. 1.5 lakh lower than Nissan's Duster twin, the Terrano. Once, Ford EcoSport has been leading SUV in the segment because of its aggressive pricing, starting at RS.7 lakh. However, in the last few months sales have been declining. Duster's sales have fallen upto 39.5 percent in the month of June, if compared to last year. In the same way, Ford EcoSport has faced 30 percent falling in its sale.
On the other hand, with the launch of Creta, Hyundai has managed to mop up nearly 19,000 bookings of the car since bookings opened in the run up to the launch.. In view of this, the car makers have started a new strategy. Nissan launched a new ad campaign for the Terrano, starring Sushant Singh Rajput. At the same time, Ranbir Kapoor has been made brand ambassador for Renault.
According to the industry experts, Hyundai Creta is a new car in the segment and the established cars in the segment can not be complacent. Hence they have pushed up ad spends to attract visibility and sales.