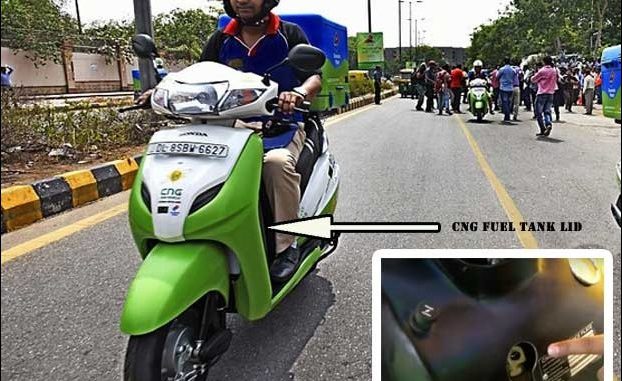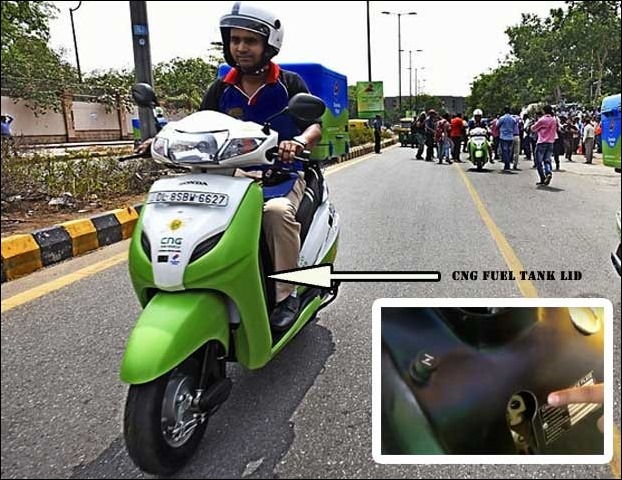 Mahanagar Gas Limited has launched the CNG-fueled two-wheelers. It will run on approximately 60 paise to a kilometre, and, at the same time it will also help in cutting carbon emissions. The CNG kit for two wheelers comprises of 2 CNG cylinders of 1.2 kg each. This will give a mileage of 120 to 130 km per kg.
In the initial phase, these scooters will be fitted with CNG kit manufactured by Lovato. Currently, these kits are being manufactured by two companies, namely ITUK and Lovato. These kits have been approved by ARAI Pune and ICAT Gurgaon.
Lovato has been allowed for 18 scooters models. The CNG-fueled scooters are likely to be quite popular. Hence, Lovato now plans to bring similar CNG kit for two-wheeler bikes.  
Salient features of a two-wheeler CNG kit:
– CNG Cylinders: 2
– One fill CNG quantity: 1.2 Kg
– Mileage on CNG: Average 90 km/kg and 110 km per fill
– Per KM operating cost: Approximately 60 paise per kilometre
-CNG kits are priced at Rs 15,000