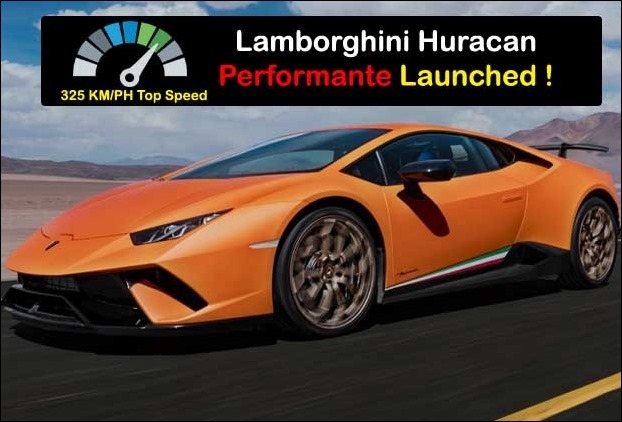 Italian luxury car maker Lamborghini has launched its new 325 km per hour top speed Huracan Performante model in India on Friday. The ex- showroom price of this super car is Rs 3.97 crore. Apart from this, the company also plans to bring hybrid cars up to mid – 2018 under 'Urus' brand.
According to the company's chief, all vehicles are in line with the 'Euro-VI' standard which is much better than BS-III. In addition, the company is planning to launch its third brand model 'Urus', which will be a SUV category vehicle. In this, hybrid option can also be introduced. It can be brought at global level by the middle of 2018.    
It is noteworthy that the company, currently, sells its various models in India under the Aventore and the Huracan brands. And, 'Urus' will be its third offering. 
The company has used its patented technology Aerodinamica Lamborghini Attiva (ALA) in the Huracan Performante, that gives it superb speed on the road. At the same time, its patented carbon fiber technology, which reduces the weight of the car by 40 kilogram, has been used also. 
The new Lamborghini Huracan Performante is powered by a 5.2- litre V10 petrol engine. And it accelerates the 0 – 100 kmph mark in just 2.9 seconds with a top speed of over 325 km per hour.In its earlier sports car launches in India Lamborghini had launched Huracan RWD Spyder with top speed of 319 kmph and Aventador S with a top speed of 350 kmph.