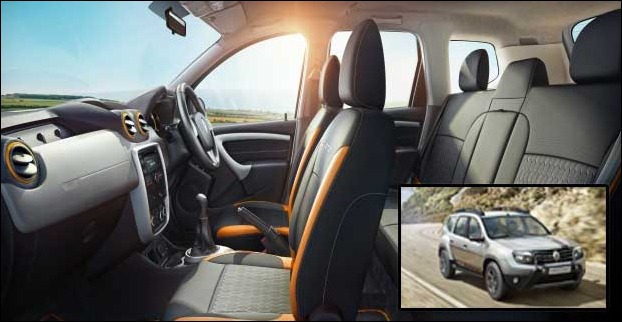 Renault India has launched a limited edition of its popular SUV Duster Explore in view of the festive season. The Limited Edition Duster Explore will be available in two variants; first, the 85PS RXL Explore, which will be priced at RS 9.99 lakh whereas the next variant, Duster 110 PS RXL Explore will be priced at RS 11.10 lakh.
Now that, this is a limited edition, hence, the vehicle has no mechanical change. In fact, the SUV uses the same 1.5-litre diesel engine in two states of tune. The base variant is equipped with 85PS of power and 200Nm of torque and its engine is mated to 5-speed manual transmission, which gives a mileage of 19.87 kmpl. whereas, the higher variant is equipped with 110PS of power and 245Nm of torque and engine is mated to 6-speed manual transmission, which gives a mileage of 19.64 kmpl. Both are ARAI-certified. In addition, the vehicle has several features such as gearshift indicator, eco mode and cruise control with speed limiter.
As far as the exterior and the interior of the vehicle is concerned, the Explore edition receives black racing stripes, dark chrome front grille, bull bar with skid plates, double barrel headlamps, decals at the bottom of the doors, roof rails and so on. In so far, the ORVMs get, too, black shade with a touch of orange colour.
Main Specifications of Renault Duster Explore
85PS-19.87kmpl,5-speed manual transmission
110PS-19.64kmpl,6-speed manual transmission
Stylish cabin
gearshift indicator