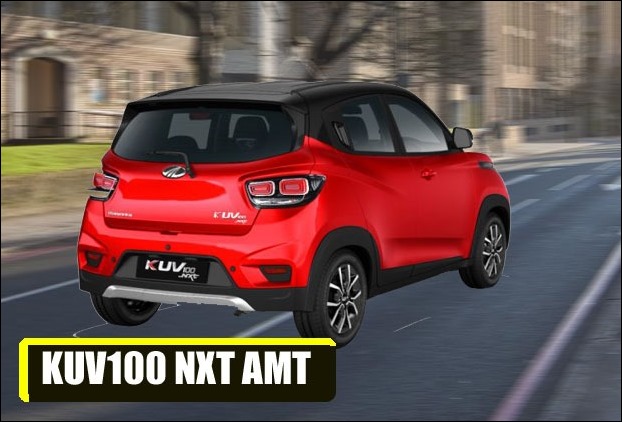 Mahindra and Mahindra Limited has launched its KUV100 NXT with external and internal updates. This is a fast and sporty looking micro SUV. Now, the news is that Mahindra will add auto manual transmission (AMT) gearbox to the KUV100 NXT.
According to the reports, AMT editions of KUV100 NXT will be launched in India in the year 2018. Apart from this, the company is also planning to launch electric KUV100 in India. At present, the company offers AMT gearbox in the Mahindra TUV300 and the Mahindra NuvoSport compact SUVs.
The same gearbox setup for the new Mahindra KUV100 NXT will also work and both will be offered in petrol and diesel models. The Mahindra KUV100 NXT is currently available in both petrol and diesel versions, which are made for 5 – speed manual gearbox.
In addition to AMT setup, the KUV100 NXT will be competitive in the market where automatic gearbox acceptance is increasing. The Mahindra KUV100 NXT is available in petrol and diesel engines and powered by 1.2 – litre capacity engine.
The 1.2 – litre petrol engine produces 82 bhp of power and 115 Nm of peak torque. While, the 1.2 – litre diesel engine generates 77 bhp of power and 190 Nm of maximum torque.
The popularity of the AMT gearbox in India has increased. Now, Mahindra is going to give another option to the buyer with the addition of AMT setup in the KUV100 NXT. Moreover, with an auto gear box, it will be more comfortable to drive on Indian roads.