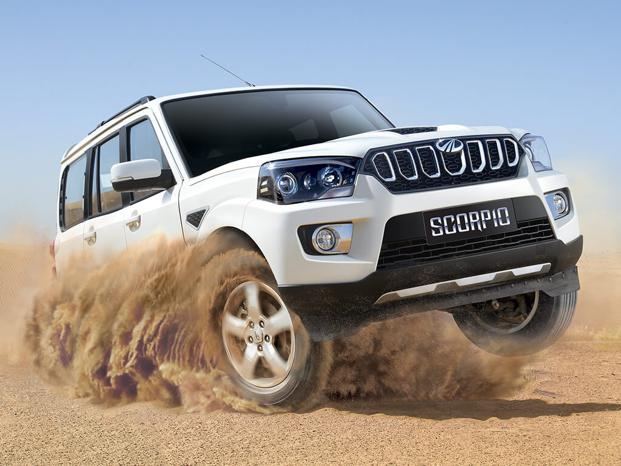 After a long time Mahindra has launched its Scorpio S9 variant update for 2018. The company has set its price at Rs 13.99 lakh which is Rs 1.4 lakh cheaper than the S11 variant and Rs 60,000 more expensive than Scorpio S7 base model. The enhanced 2018 Scorpio model of Mahindra i.e. S9 variant will be available all the dealership of the company in India.
The new model of Mahindra Scorpio comes with LED lights with projector headlamps. LED lights bring energy efficiency to the car while projector headlamps makes the light beam more focused illuminating the roadway.
The Mahindra suv also comes with hydraulic assisted bonnet, fog lamps, LED integrated turn indicators and anti roll cushion suspension. The anti roll suspension reduces the body roll of a vehicle during fast cornering or over road irregularities.
The infotainment system has been installed with a 5.9 inch touchscreen with installed navigation features. The new Scorpio 2018 model also gets climate control along with connectivity options like – Apple CarPlay and Android Auto.
The new Mahindra SUV has been given a 2.2L m-Hawk diesel engine. This engine generates 140 bhp power and 320 Nm peak torque. Scorpio S9's engine is attached to a 6-speed manual gear box transmission. The SUV still misses an automatic gear box in its models.
The Mahindra SUV car competes with Renault Duster, Tata Safari Storme and Hyundai Creta in the Segment.