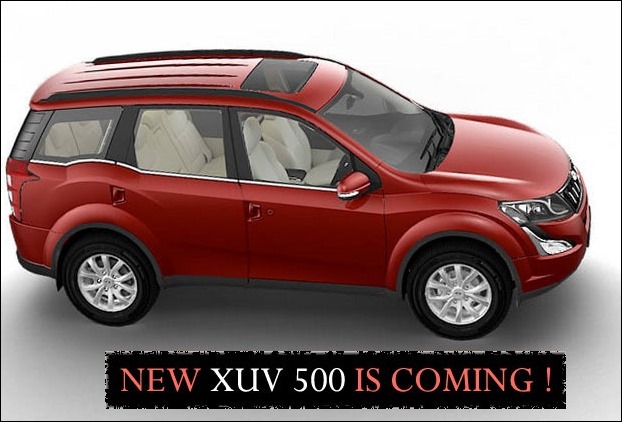 The renowned auto maker Mahindra has been updating its vehicles. And, the company is about to start it with its popular SUV – Scorpio. Mahindra can launch the facelift version of Scorpio in July this year.
According to reports, the company is about to update its XUV500 too. The company can launch update variants of the XUV500 by the end of 2017. Here, it is worth- mentioning that Mahindra had launched an update version of this car in the year 2015. The company will add many decent features to the new model.The suv was also updated with many hi-tech features in the recently updated model.
New front grill and new bumper will be given in the new Mahindra XUV500. It is expected that the company will make more changes in the cabin of the car. There are lots of great features in the Mahindra XUV500, the company is now going to increase the number of these features. The new Mahindra XUV500 will be provided a new infotainment system, which will come equipped with Apple Car Play.
The company can also change the engine of the XUV500. According to report, the new XUV500 will get a 2.2- liter four -cylinder m-Hawk engine. This engine will produce a power of 170 bhp and 350 Nm of peak torque. The new engine will be much stronger than the existing engine. The existing engine generates 140 bhp of power and 330 Nm of torque.
However, Mahindra has not given any official information about the update of the car. The company can launch this car in the market by the end of this year.
Update : The XVUV 500 170 BHP variant w9 was launched in India.Read our post about top features of XUV 500 w9 variant.