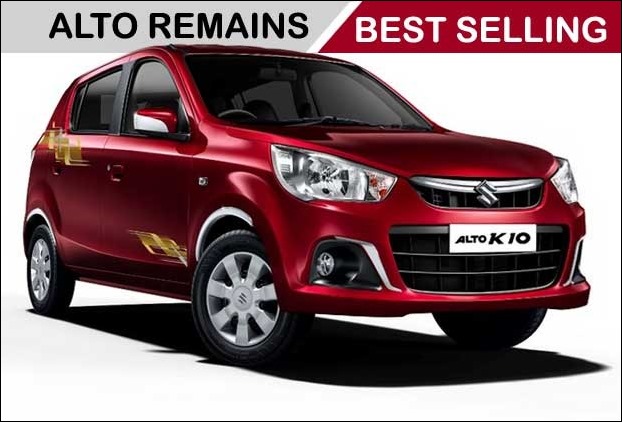 Amid the talks about falling sales against Renault Kwid and launch speculation of upcoming 660cc new Alto with 30 kmpl mileage , Maruti Suzuki Alto is once again on the top of sales. It has been India's best- selling car for 13th consecutive year. A total of 2.41 lakh units of this Maruti car sold in the financial year 2016 – 17. Alto's participation is 17 percent in Maruti Suzuki's total domestic sales at 1,443,641 volumes.
Apart from the 1.41 units of Alto sold in the last year, 21,000 units of Alto were also exported to Sri Lanka, Philippines, Chile and Uruguay. While, Mahindra & Mahindra sold 25,352 cars across its portfolio in March. And, Honda sold 18,634 cars this month. Honda, too, launched new models of the Honda City and the Honda WR-V.
Maruti Suzuki Alto was first launched in the year 2000 and in point of fact, it was introduced as an alternative to the Maruti Suzuki 800, which was the biggest factor in becoming Maruti No. 1 automaker company of the country.
Maruti has upgraded Alto many times, and its several versions such as Alto K-10, Alto Spin, Alto 800 and Next Gen Alto K-10 with Auto- Gear Shift have been launched.Just a couple of weeks ago Maruti has also introduced the BS IV Version of Alto – 'K10+" with some updates.