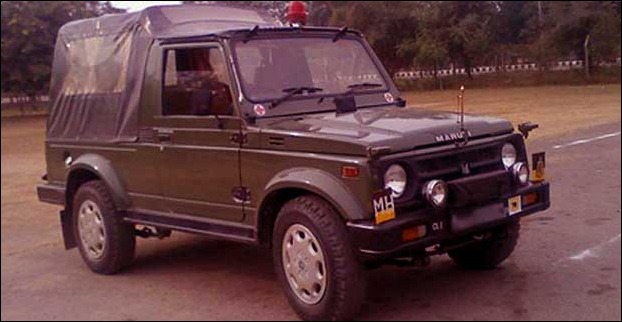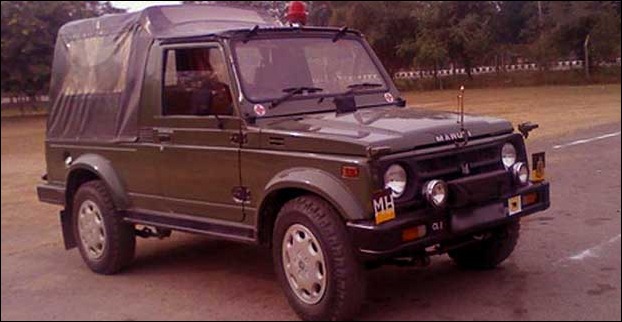 The Indian Army can have shortlisted Mahindra Scorpio and Tata Safari for supply of around 3200 vehicles to replace its old fleet of SUVs, but, nonetheless, the defense force seems in no hurry to phase out its old favourite , Maruti Suzuki Gypsy.
The country's largest carmaker has bagged a contract to supply 2,071 Gypsies to the Army. The order under 'GS500' category was placed just a few weeks ago and deliveries will start in the next few months.
The Gypsy was a hit when it was launched in 1985. It is true that the petrol-run Gypsy lost out to diesel-run SUVs in the consumer market long ago nevertheless it remained a favourite with Indian Army. Ever since Maruti Suzuki did get its first order in 1991, it has delivered more than 35,000 Gypsies to the Army.
In fact, the Gypsy is specially designed for the Army with special accessories. Army uses this all-purpose vehicle on various terrains right from city roads to mountains and deserts. It has also hooks in the rear for towing military equipment. And the vehicle is powered by a 1.3 litre petrol mill that produces 80 bhp of power and 100Nm of torque. It is sold as an eight-seater arrangements and comes in the 400D configuration.