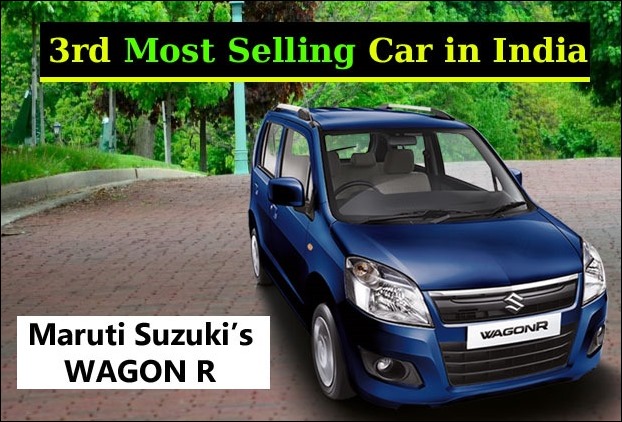 According to the Financial Express, after Alto and Maruti 800, the Maruti Suzuki WagonR has established a landmark for the company. This achievement is about sales. According to the report, after Alto and discontinued Maruti 800, 2- million unit of the Maruti Suzuki WagonR sold.
The report says that the Maruti Suzuki WagonR is one of the top ten best selling cars of the year. It is being said that Indian buyers are much impressed by the Maruti Suzuki WagonR as it is easy to drive and comfortable. Its cheap price and hassle – free journey has made it a popular car.
It is noteworthy that due to poor demand in the rural and semi- urban markets, there has been a slight decrease in sales of the Maruti Suzuki WagonR in the last few years. However, from April to August 2017, Alto and WagonR sales increased by 28 percent compared to the same period last fiscal.
In the year 2005, first buyer of the Maruti Suzuki WagonR was 35 per cent, and it increased to 46 – 47 per cent in 2016 – 17. This is a reflection of the brand value of WagonR because it was introduced in the Indian market. Maruti Suzuki keeps updating WagonR at regular intervals too.
The company introduced new features on WagonR, such as multiple fuel options, dual airbags, ABS, premium interior and Auto Gear Shift (AGS) technology. The Maruti Suzuki WagonR is not only popular among passenger vehicle buyers, but also commercial vehicles customers, that includes five per cent of sale.
According to the reports, Maruti is working on a complete model change for WagonR and is expected to be launched in 2018 – 2019. The Maruti Suzuki WagonR is available in petrol and CNG versions. The WagonR powering is a 1.0 – liter petrol unit which produces 67 bhp on petrol and 58 bhp at CNG mode.
The engine is equipped with a 5 – speed manual gearbox, while the option of AMT is also available. Maruti offers dual airbags in alternative form on this hatchback and gives a standard fitment in the top version.
The Maruti Suzuki WagonR is a multipurpose vehicle. The hatchback offers a great ride and handling with excellent fuel efficiency. Moreover, due to the extensive sales and service network of Maruti, the Maruti Suzuki WagonR has become hugely popular in the country.