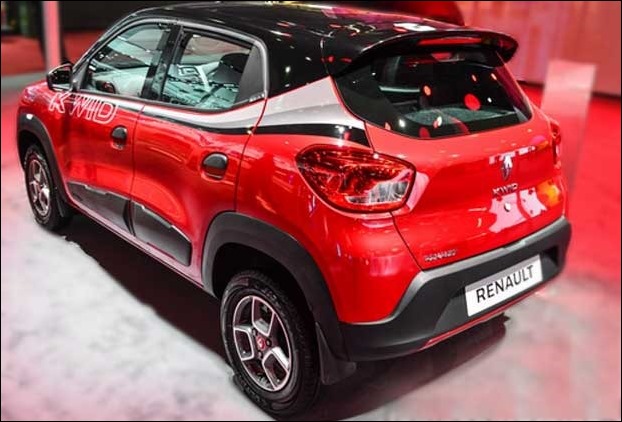 The success of Renault Kwid in India has led the auto market in India to an all new direction.The hopes of entry level car buyers got a moral boost with the launch of this car.It has carved a special niche with a name 'Baby Duster' and become a favourite car among the people.
Looking at the current scenario Maruti Alto may be the world's most selling car but the Kwid is picking up too.It was aggressively marketed and the good reception among buyers seems to have led to a drop in the sales of Maruti Alto.
Kwid has been consistently among the top selling cars in India and this may be a cause of concern for Maruti..Maruti is also preparing to launch an offensive against Kwid in the Auto Expo 2018.
Last year on an average the Renault Sold 8812 units of Kwid monthly and this is a significant stat.This is because the market share of Renault in Indian market has not even touched the double digit figures yet.
The unexpected success of Kwid led Renault to launch its 1L and AMT variants to make the lineup strong.Renault is doing everything what Maruti did to gain the status it is currently enjoying in Indian auto segment. The Kwid's gain seems to have impacted Maruti Alto's sales as well.An estimate says during Sep 2015 Maruti sold 20658 units of Alto which was reduced to 17351 units in December 2016.
In this segment Maruti will launch a new Car by the next year in the Auto Expo 2018 to tackle this problem.According to our sources the new Car may not be all new because Maruti may not like to risk Alto with its introduction.The Kwid cutter may have a ground clearance like SUV.It may be higher than Alto and equal to Kwid.
The new Maruti Car , which will take on the Kwid , may sport 800cc 1L petrol engine.It seems that Maruti has no other alternative than this move.