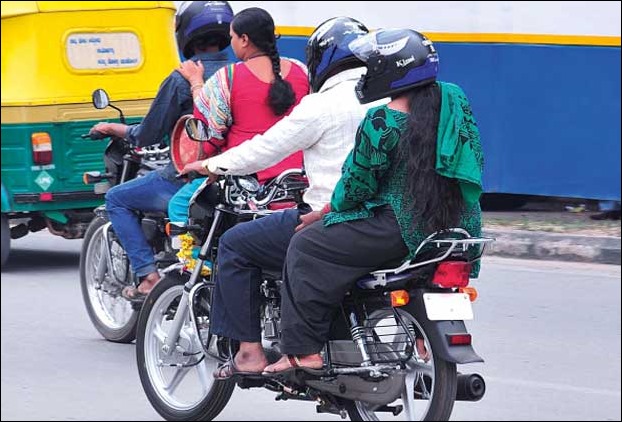 Karnataka State Government is all set to ban pillion riding on two – wheelers up to 100 cc. The state government has made a complete plan for it. The transport department of Karnataka has decided to do this in view of the safety of the ride pillion.
The department believes that in most road accidents the ride pillion becomes a victim too.
According to the Bangalore Mirror, the Karnataka government has filed an affidavit in the High Court to ban the pillion riding. It is believed that official circular can be issued within a week in this regard.
The vehicles which come under it include scooters as well as motorcycles. This decision of the state government will not apply to two – wheelers which are already in use, but the new rules will be applied to the newly – sold vehicles only.
Confirming this, state transport minister HM Ravanna said that the government is only implementing the Motor Vehicle Act. He said, " In the matter of death of a young man in the road accident, Karnataka High Court had sought clarification from the state government. In response, we have filed affidavit for the implementation of the Motor Vehicle Act, under which pillion riding is not allowed on two – wheelers up to 100 cc. "