Hummer brand is no more after GM discontinued the stylish-rugged SUV in 2009.Never the less , the popularity of this SUV is still intact around the globe.
These celebs are the handful owners of Hummer SUV in India.
1

Harbhajan SIngh
He is India's one of the most successful off-spinner (and controversial !) and a proud owner of Hummer which he bought in 2009.
Harbhajan Singh has Hummer H2 of black colour which was produced by GM from 2002-09.The license number plate of his suv 'PB08BM003' signifies his lucky no 3 like his jersey.
The cricketer had imported this car from London and its its costs came around over 1.5 Crores including taxes at that time.
2

Mika SIngh
Mika Singh , the bollywood singer , is known for his expensive fleet of cars.He also owns an orange colour hummer H2 suv .
There was an occasion when bollywood superstar Shahrukh borrowed his car for a ride.He bought the car in 2006.
3

Suneil Shetty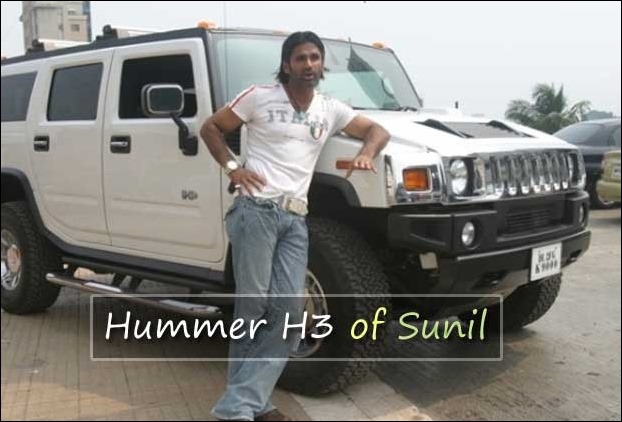 He is another car crazy who is an owner of Hummer in India.The sction hero of bollywood has a white coloured Hummer H3 version suv.
4

Jazzy B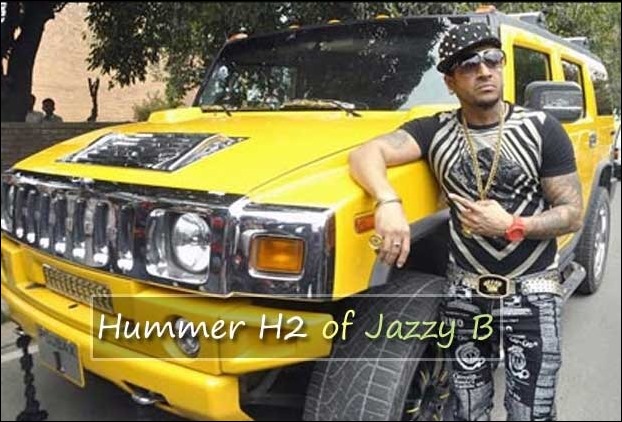 Jaswinder Singh Bains aka Jazzy B who is a popular Punjabi pop singer is also among handful of Hummer owners in India.
The singers Hummer H2 with registration number PB 08 AX 1 can be well spotted on highways.
5

Udhyanidhi Stalin
Former CM of Tamil Nadu State in India , M Karunanidhi's , grandson – Udhayanidhi Stalin also has Hummer SUV car.
The vehicle was earlier seized by CBI sleuths on charges of illegal import from the Hyderabad based Businessman but now they have returned it to the owner.
He owns black hummer of H3 model.
6

MS Dhoni
Indian cricket superstar MS Dhoni has a hummer with registration number JH-01AB 7781.
The wicket keeper-batsman had paid Rs 1.5 lakhs as 15-year registration fees for his imported Hummer H2 vehicle.
7

Kannada Actor Darshan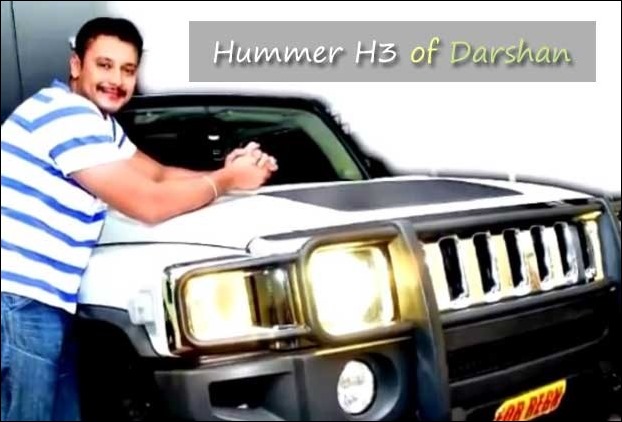 Kannada film Superstar , Darshan , is an owner of HUMMER H3 as well.
On fuel consumtion , Darshan says his vehicle is a fuel-guzzler.
'The Hummer H3 gives me gives me one kilometre per litre;, he adds.
8

Kamal Hassan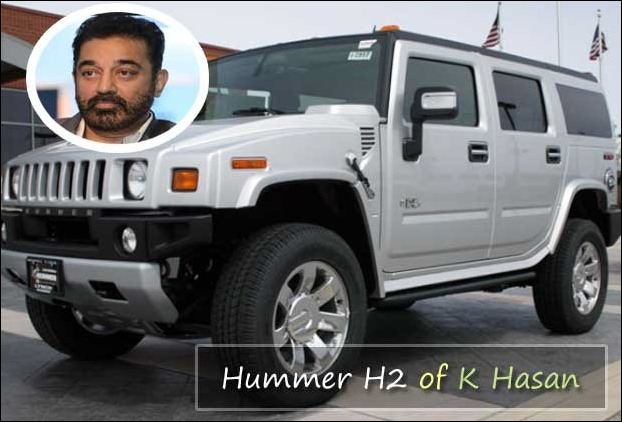 Besides Audi and limousine , the versatile actor – Kamal Hassan , also owns Hummer car.
He has Hummer H2 of silver colour.
Hummer has so much popularity in India that when some there was an unconfirmed news that Mahindra Armada might be launched in Hummer Avatar people began to actively search it on internet.