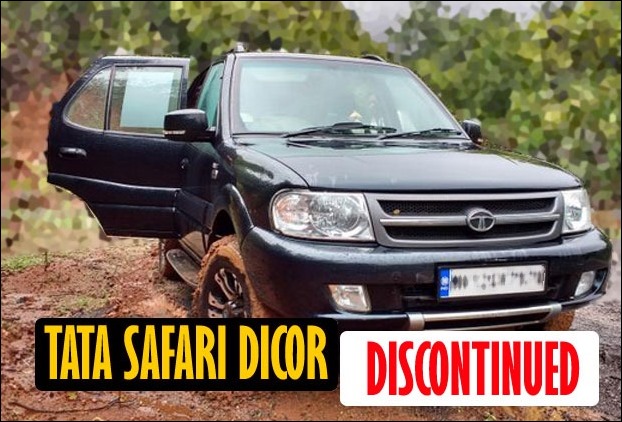 Tata Motors has finally removed the iconic SUV – the Safari Dicor – from its official website. The company has banned the sale of the Safari Dicor. Before closing, this SUV was available in two variants – LX 4×2 and EX 4×2.
Tata Motors launched this car for the first time in India in the year 1998, and as a matter of fact, it had become a very successful SUV in a very short period of time.
As far as engine is concerned, the Safari Dicor was given a 2- litre, 4- cylinder turbo diesel engine which used to produce 86 bhp of power. The sale of the Safari Dicor has been discontinued, however the Safari Storme of the company is still available.
According to some dealers of Tata Motors, the Safari Dicor is closed now, and hence the customers who booked this SUV, are now being asked to buy the Safari Storme.
Now, Tata Motors is focusing on new cars, thus the old models are being removed or those whose sales are not very good is being removed from the official website. The same happened with the Safari Dicor. The company is working on its new compact SUV – the Nexon that will be launched in India next month.