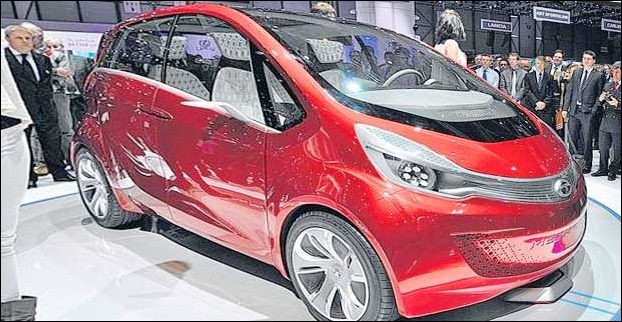 Tata Motors is set to launch a new car- Megapixel in the country which will give a mileage of 100 km in just 1 liter.
The car was first introduced at the 82th Geneva Motor Show. The Megapixel is a four-seater car which is designed environmentally friendly.
According to the company, Tata Megapixel is a small car in the hatchback segment that holds a lithium-ion phosphate battery and a petrol power-train. The vehicle comes with a special battery- Lithium Ion Phosphate 13 kWh, which can be charged in half an hour up to 80% of its capacity.
On the plus side, this special battery of the car can easily be charged at home. The engine of the Megapixel covers a distance of 87 km with full electric charge.The maximum speed of the vehicle is 110 kmph. At the same time the vehicle will have just 22 grams per kilometer of carbon dioxide emissions.
As far as specifications of Tata Megapixel are concerned, the car features leather and rose metal trims, Smartphone docking point and panoramic roof. In addition, it has a notable feature called double sliding doors.
Tata megapixel may be launched in January, 2016 and the price of the car is most likely in between Rs 5 to 6 lakh, according to media reports.
Update Oct 27/2016 : The Megapixel car has been kept in the launch list of Tata Cars for 2017 –( Read Latest News)