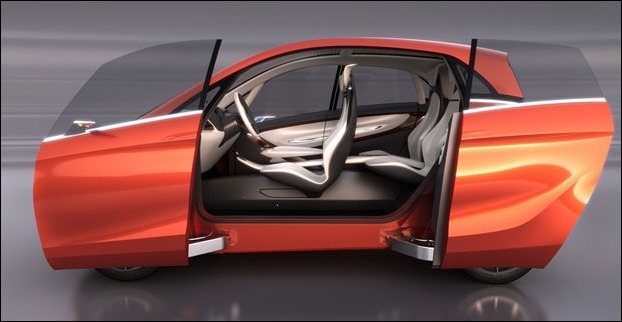 Tata Mega Pixel car saw a lot of attention and curiosity due to the 100 kilometer per liter mileage it delivers. It was first showcased in 82nd Geneva Motor Show.Now the news is that the company will formally launch this car in the market in 2017.Tata Motor will launch several cars next year and Pixel may be its 'special entry' in the launch portfolio.
As we had already reported , the car's concept model was developed on the initiatives of Ratan Tata.After his dream project of 'Tata Nano' he wanted to develop a car for Indian road with excellent mileage.Pixel is made for the requirement of middle class society in India.The 4 seater eco-friendly car will emit only 22 grams of Carbon Dioxide per kilometer unlike the average 126.7 grams of carbon dioxide per kilometer any regular passenger car in India emits.
The engine of the car uses 325 CC cylinder which is just half of the Tata Nano which uses 624cc engine.Megapixel car of Tata Motors has a lithium ion battery and there is a petrol engine generator which recharges the battery while on the run.
Tata Megapixel cars most lucrative feature is its fuel efficiency.The car gives 100 kilometer mileage in just 1 liter of petrol and , no wonder , people are eagerly waiting for its commercial launch.The car will cover a distance of 900 Kilometers on a full fuel tank.The car has a stunning look and equipped with advanced features as well.There are preparations underway to convert the concept model to production ready unit in 2017.
The mystery of high mileage is  kind of concept Tata Megapixel may be using called EREV i.e. Extended-range electric vehicles or somewhat related.These kind of cars have a plug-in battery pack and an electric motor along with an internal combustion engine.In this type of car an electric motor always drives the wheels, with the internal combustion engine acting as a generator to recharge the battery when it is depleted.The battery of these kind of cars have a range of about 64 Kilometers and when they deplete the vehicle switches to range-extender mode.
There has been no official declaration but it is being said that the price of Tata MegaPixel may fall between 5-6 lakhs.