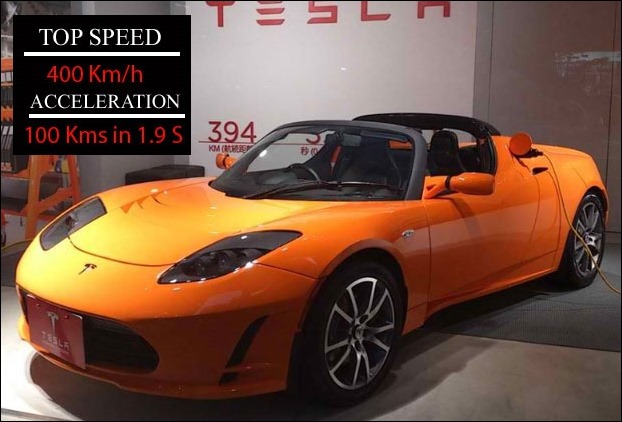 Tesla Motors of USA has been a well known name among electric vehicles manufacturer.The company has recently unveiled in 'Newyork' its bullet speed new sports car.The car which is named 'Roadster' is an electric sports car which will debut in 2020.
The 'Roadster' has a range of 100 kms on a single full charge.The most surprising element of this sports car is its top speed.The car has a maximum top speed of 400 km/h.
Roadster can gain a speed of 100 KM/h in mere 1.9 Seconds.The company has deployed three electric motors in this car.One for the front wheel and two motors for the rear wheel.
The base model price is around 1.30 CR.The buyers will have to deposit 32 lakhs in advance for owning this wonder machine.