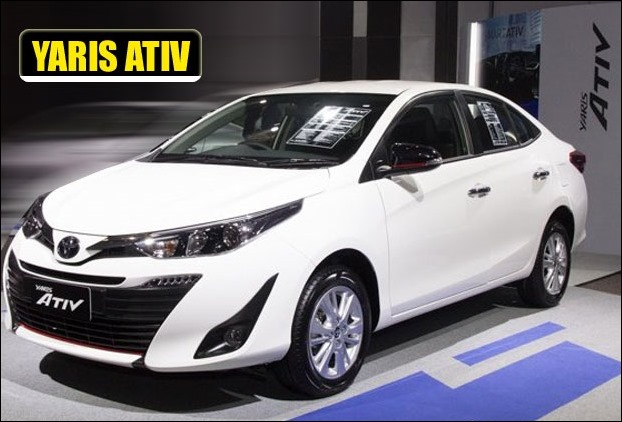 Japanese automobile maker Toyota will replace the Etios in the Indian market, and because of this, the company will introduce a new car. According to a report , Toyota will launch the new Yaris Ativ sedan in place of the Etios.
It has also been said in this report that Toyota will not develop the second generation Etios because the car will be phased out by 2020. In India, the Toyota Etios is losing popularity.
Therefore, Toyota needs to introduce something new in the sedan segment. At present, there is no other product in the mid – sized sedan segment, so the automaker has only one option, which is the Yaris Ativ.
It also shows in the report that Toyota will not launch the Vios sedan in India. Toyota retired the Yaris Ativ as a cheaper alternative to the Suzuki Ciaz, the Nissan Sunny and the Honda City in Thailand.
If this strategy is followed in India, Toyota has a good opportunity to attract sedan buyer in the country. The Yaris Ativ is a nice looking sedan and is equipped with the existing facilities of the Etios.
In Thailand, the Yaris Ativ produces 86 bhp of power and 108 Nm of torque from a 1.2 – litre petrol engine. The engine is linked to a CVT automatic gearbox. The small engine also gives Toyota an option of shortening the sedan for the market in the form of a compact sedan in India.
Toyota is gradually losing its position in the sedan and the hatchback segment in the Indian market. The only option for the Japanese automaker is to introduce new products to obtain the lost position. The Yaris Ativ is a mid – sized sedan and with its new design and features, it will be a good product for the Indian market.