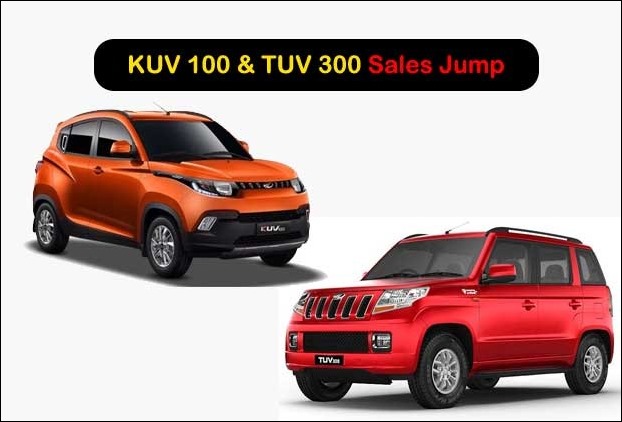 Mahindra TUV 300 was launched in September 2015 and Mahindra KUV 100 was launched in January 2016, and after launching both vehicles have established a new dimension. In fact, both these vehicles have crossed the sales figure of 50 thousand.
The number of people who liked the TUV 300 – for its strong body and superb performance – has increased a lot. Mahindra has manufactured the TUV 300 on the new Scorpio's chassis, which is built on the traditional body all-ladder frame. It may be noted that this frame is mainly used for cars. At the time of launch, Mahindra had explained the full form of 'TUV' as "Tough Utility Vehicle".             
On the other hand, 50 thousand 228 units of the Mahindra KUV 100 sold so far, according to the company. From December 2015 to March 2017, 49 thousand 908 units of the KUV 100 sold, including 23,862 diesel and 26 thousand 46 petrol cars. And in April 2017, the figure crossed 50 thousand.
In point of fact, both the TUV and the KUV cars are a great effort of Mahindra to create a separate segment which also got a good support from the market. At the same time, new petrol engine of Mahindra was also seen in the KUV 100 for the first time. The company claims that both vehicles – the TUV and the KUV will be hugely successful in the coming time.