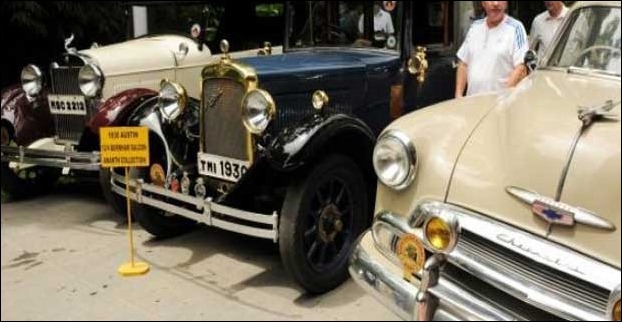 A golden chance for automobile lovers in Chennai. In fact, Chenniites charmed old beauties roll on their roads. The vintage car owners and collectors gathered in Chennai on Sunday for a rally of classic beauties. Madras Heritage Motoring Club has organized this rally. This rally showcased vintage cars dating back to 1930s, that includes Jaguar Mark 2 (1952), Morris 8 Toured (1946), Essex (1928), MGB UK (1966), Chevrolet Fleetmaster (1947) and Dodge Brothers (1948). The oldest car- a 1926 Austin Chummy – owned by club's President Balraj Vasudeven, which is plying on road, is one of the chief attractions of the rally.
According to founding member and secretary of Madras Heritage Motoring Club, if proper care is taken of the vintage beauties, they serve well. As a matter of fact, the vintage cars owners feel pride for their vehicles. In addition they have sentimental values attached now that they are passed on from one generation to another generation as family legacy.
An owner of a heritage Mercedes Benz feels much pride because the car is special, since it comes from a time before the World War II and the car is in the perfect running condition by now. Nevertheless the owner says that because of non-availability of spare parts of such old cars, it becomes extremely difficult to maintain them.