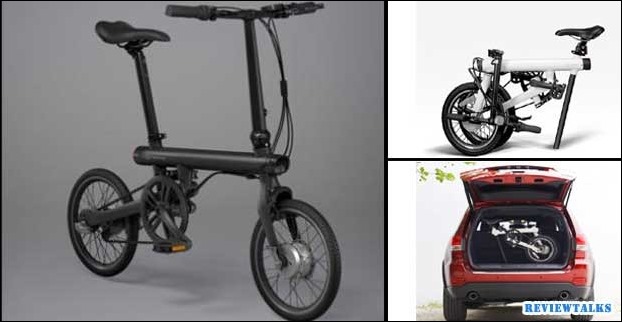 With its folding electric bicycle debut as 'Mi Qicycle' the mobile phone giant has tried its hands in bike segment as well.Xiaomi launched this eBike recently in China.The price of this bicycle has been kept 2999 Yuan (amounts of RS 30,000).
The new bicycle 'Mi Qicycle' is an eletric folding bike fitted with a 250 watt and 36 volt motor.Torque management method has been used in this bike which helps bikers  determine just how much one needs to pedal to reach the desired speed.
The 13.5 Kg electric bike comes with a 18,650mAh battery  (Panasonic 2600mAh LiOn battery) which delivers 45 kms on a single charge.The ebicycle can be peddled like a regular cycle if it runs out of charge.The smart foldable bicycle is able to display vital fitness information's like calories burned , distance travelled and speed to the rider.
Although the bike has been launched in China only there are speculation's that it will be launched globally very soon.