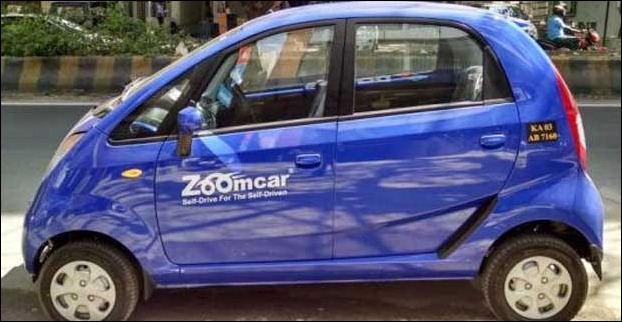 Now the concept of self-drive car rentals seems to have caught on with Indians. However, the market is still in a nacent stage in our country, car rental firms are trying to lure consumers. Zoomcar-a 100 percent self-drive car rental service- has announced huge cut in their fares for renting their fleet of Tata Nano cars.
The firm is providing Tata Nano on rent for a mere fare of Rs 19 per hour. For this Zoomcar has tied up with Tata Motors by expanding its fleet with 50 brand new Tata Nanos. The company believes the reduced rate will help Zoomcar tap people who prefer quick getaways and short haul trips during summer.
Here it is remarkable that presently Zoomcar operates in Delhi NCR, Pune and Bangalore with a fleet of over 1000 cars, ranging from the Ford Figo to the luxury cars like the Mercedes A-Class, GLA-Class and BMW 3 Series and the reduced rate comes into effect for consumers in Bangalore city only.