People desire to have cars which have power and can deliver high speed.However , due to budget constraints their dream does not get fulfilled.In this post we will let you know about cars in India within a budget of Rs 10 lakhs which lets you achieve high speed in addition to comfort.These super speed cars can pick up 0-100 kmph acceleration in very less time.
Ford Figo Aspire
The car's Ex showroom priced between 5.68 lakhs to 7.62 lakhs.The 1.5TDCi engine of Ford Figo can accelerate 0-100 kmph in 9.72 seconds.
The 5 speed gearbox 1498 Ford Aspire 1.5 TDCi delivers 23 kmpl average mileage.
Polo GT TDI
Volkswagen Polo is the second fastest acceleration car in India.It takes just 9.7 seconds to accelerate Polo from 0 to 100 kmph.The car price is around 9.23 lakhs.
The 1.5-litre TDI diesel engine powered variants has a top speed of 150kmph.The average city mileage is close to 16-18 kmpl and on highways it delivers 24-25 kmpl.
Hyundai i20 Elite Diesel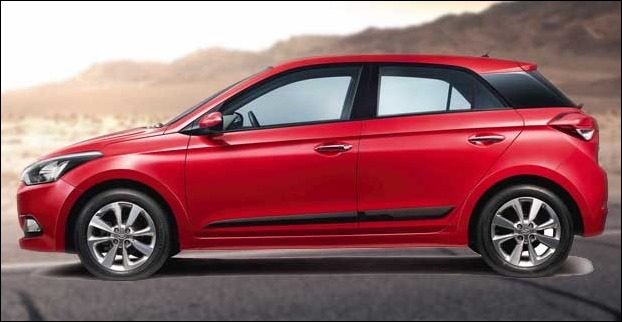 Hyundai i20 Elite Diesel price is between 6.60 lakhs to 8.90 lakhs.It can achieve a speed of 100 km from 0 km in 11.94 seconds.
With 22.54 km/l mileage from 1396cc 1.4-litre CRDi diesel engine what can one more ask for ? i20 is one of the biggest selling cars for Hyundai India too !
Honda Jazz Diesel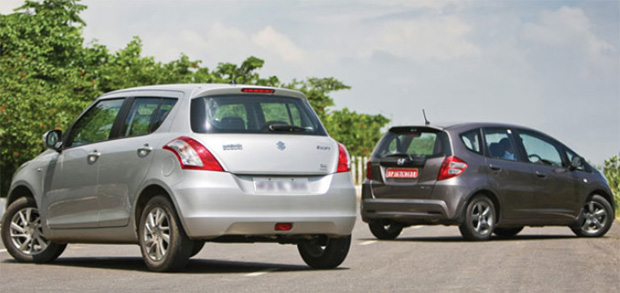 Honda Jazz price price is between 7.23 lakhs to 9.19 lakhs.The speed of Jazz touches 100 kmph from 0 kmph in 11.31 seconds.
The 6 gear 1.5L car's engine produces 98 BHP power and 200 Nm of torque.Its claimed ARAI mileage of 27.3 km/l makes it one of the most fuel efficient cars in the country as well.
Fiat Abarth Punto
Fiat Abarth Punto has a price between 9.96 lakhs to 10.31 lakhs.It has an acceleration of 0-100 kmph in 8.8 seconds.
The speed seeking enthusiasts budget car produces 145 HP of power and 212 Nm of torque delivering mileage of 16.3 km/l .