Due to increasing pollution in India, car companies are now ready to launch electric cars. Even though, Mahindra – first electric car maker of the country – could not get a good response, many car companies are desperate to launch their electric cars in India after the US, Japan and France.
Upcoming Electric Cars in India – Between 2018-2020
With more power and luxury being included into the vehicles the popularity of electric cars is increasing across the world.The governments across the world including India are patronizing electric vehicles to curb fossil fuel dependency.
With this pace in a decade , these cars will become less expensive , long range , fully computerized and more affordable to the average person.
Find these 9 superb electric cars which are ready to be launched in India soon.Anytime between 2018 – 2020 !
1

Hyundai Ioniq Electric Car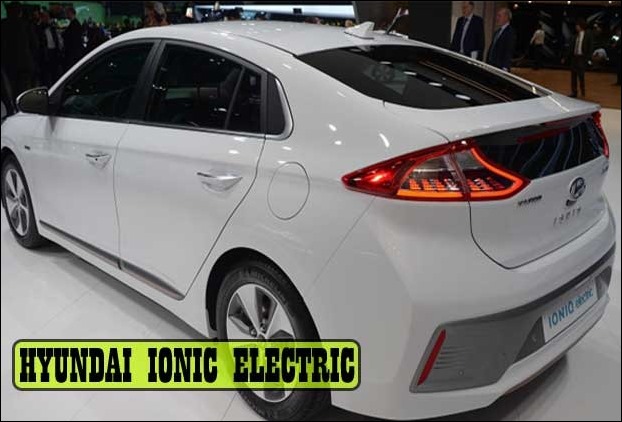 Hyundai Motors has started production of its new electric car – the Ioniq in the US since the beginning of 2017. The Hyundai Ioniq comes equipped with a 28 kWh lithium- ion polymer battery which, once charged, travels up to 200 km.
The electric motor fitted in this car generates 88 kW (120 PS) of power and 295 Nm of torque. The battery of this car takes just 33 minutes to charge up to 80 per cent.
2

Volkswagen e-Golf Electric Car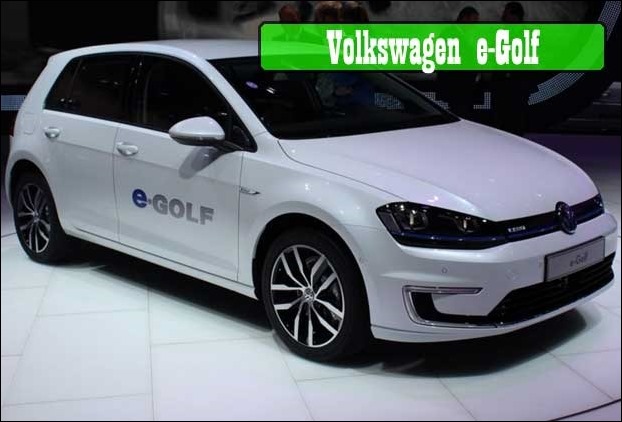 The Volkswagen e-Golf comes fitted with an electric motor of 115 hp, which travels up to 83 miles or 133 km on full charge. In this car, three drive modes are provided as features – Normal, Eco and Eco +. At the same time, Front Assist, Park Pilot and Park Assist modes have also been given.
3

Nissan Leaf Electric Car :
The Nissan Leaf compact 5- door hatchback electric car was first introduced in Japan, after which it was launched in the US in December 2010. Due to its growing demand, the company had also launched this car in European countries and Canada in 2010.
Now it is expected that it can be launched in India very soon. The electric motor fitted in the Nissan Leaf generates 80 kW of power and 280 Nm of torque. Once charged, this car can travel up to 172 km. The price of the Nissan Leaf 2017 model is $ 30,380 or Rs 20.8 lakh approximately.
4

Tata Tiago EV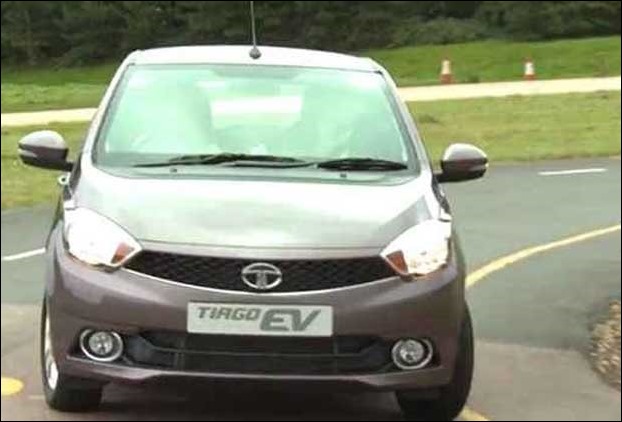 If Tata Motor's CEO , Guenter Butschek , is to be believed the electric version of Tata Tiago (and Tigor) will be on sale in some months.Sanand plant in Gujarat will manufacture the EV variant.
If you go by the look , Tiago EV looks exactly the same as the regular models besides the blue decals and EV badging sporting on front grille and on the sides.Interior looks not very much different and in EV model gear leaver is replaced by a knob.
The power in Tiago EV is produced froms a 40 Bhp electric motor.Tiago Electric car is said to deliver range of 130 kms on full charge.Its top speed is claimed to be 100 km/hr.
The electric vehicle will take 90 minutes to charge 0-80% on a fast charger.Similarly it will take 6 hours through a normal charging to attain the same charge status.
5

Mahindra e-KUV100 Electric car
An all electric version of KUV100 called e-KUV100 is expected to be on Indian roads by the end of 2018 or early 2019.
This electric suv car by Mahindra delivers 140km on a single charge with a 30KW motor.It has a fast charging battery which takes less than an hour to charge from 0 to 80%.Its speculated super fast acceleration of 0-100 kmpl in 9 secs is sure to garner more attention.
Although visually similar to regular KUV100 , this all electric version sports a EV badging at the rear.The interior look of the 6 seated electric car is same except the absence of gear.
6

Hyundai Kona Electric SUV car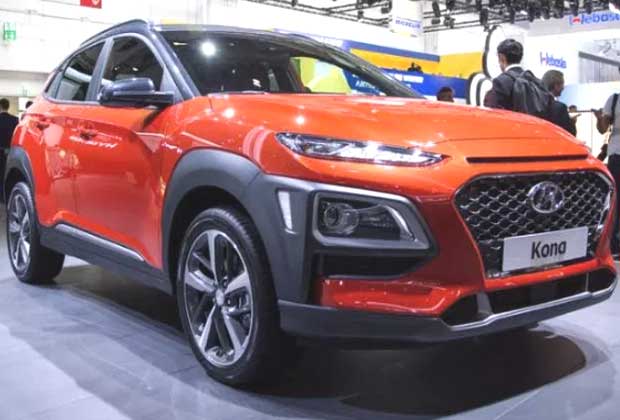 Kona SUV will be the first electric car to be launched in India.The electric SUV is all set to make its global entry at Geneva motor show in 2018 and subsequently in India by the end of year or so.So , Its launch is expected around 2019.The Hyundai's ev will be available in two variants based on range with maximum 390km of range.
No details have been revealed about its electric motor although Hyundai claims the electric motor will be "one of the most powerful on the market coupled with active safety and driving assistance technologies".
7

Unity One small Electric car
A Swedish startup developing an all electric city car 'Uniti One' which is expected to be seen on Indian roads from 2020.The car looks visually similar to Tata Nano Pixel by Tata Motors.The car manufaturer has already opened its bookings in India for a sum of refundable Rs 1,000.The total cost of this small electric car is around Rs 7,14,000.
Uniti claims the world's largest and most advanced interactive HUD for safety and navigation features.Uniti car will possibly use 2 Li-Ion battery powered electric motors with 40 kW peak output.Its top speed will be between 90 -130 km/h depending upon the variant.The electric motors lets it attain an acceleration of 0 to 80 km/h in less than 3.5 seconds.Its battery will produce 11-20 KWh with a claimed range of 200 kms from a single fast charge.
8

Tata Tigor Electric Sedan car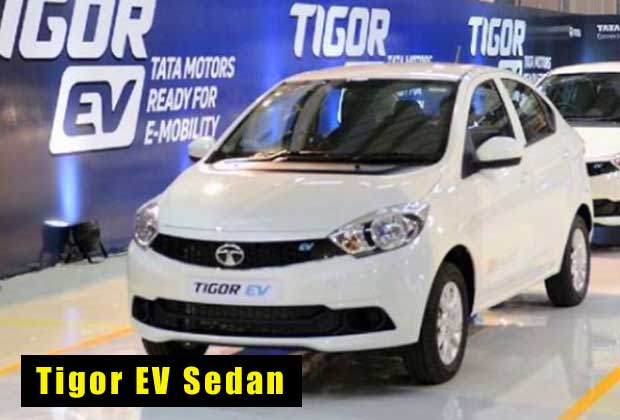 Tata Tigor Electric sedan public debut is expected in the late months of 2018.30 Kw electric motot powered Tigor Electric will be priced around Rs 11 lakhs.According to ARAI test the sedan's AC 3-phase electric motor can output maximum of 40 BHP power.Like Tiago EV , Tata Tigor EV will also be manufactured at Gujrat's Sanand plant in India.
In comparison to other electric car in India – Mahindra eVerito , Tata Tigor Electric sedan , is 200 Kgs lighter with a weight of 1156 Kgs.
9

Maruti's e-SURVIVOR electric car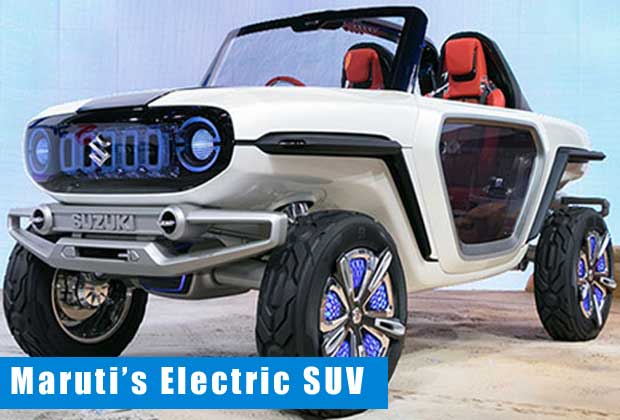 Maruti will debut its first off-road electric car in India with e-SURVIVOR SUV in 2020.The battery driven electric motors compact suv will be 4-Wheel Drive.
It is also 2 seater roofless electric car with a light weight structure based on ladder frame chassis.The e-SURVIVOR electric car has a massive ground clearance and bigger wheels.
Besides environmental advantages Electric cars running cost is also cheaper.Check out our post where we had listed about the electric cars in India with Re 1 per km running cost.