Under the most selling segment, the cars under 6 lakhs occupy a larger portion of the total car sales. Let us discover some of the India's top 5 seated spacious sedan cars with mileage and engine specs.
Not to forget, space matters much to Indian buyers beside mileage! If the interior & boot space of the car is not sufficient, it will affect the comfort of the journey.
Spacious cars in India within – Under 6 lakhs
Tata Tigor (XE Petrol)
Price: 5.49 lakhs
Boot Space: 419L
Tata Tigor sedan launched in 2017 is also known to have a good space. It has a very large cabin with enough head/shoulder/leg room for all passengers.
Tigor has 419L boot space. Under 6 lakhs range, Tigor offers the maximum boot space. Hence, the passenger seats will not need to be compromised to adjust your luggage's.
Hyundai Xcent (1.2 Kappa Dual VTVT)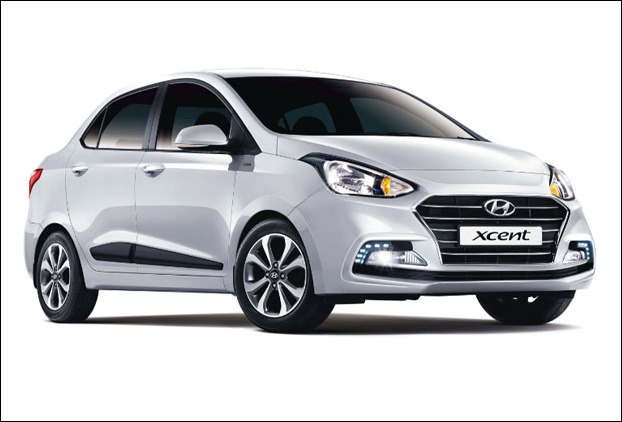 Price: 5.72 lakhs
Boot Space: 407L
Hyundai Xcent is another better option for spacious car seekers in India. This car has a boot space of 407L.
In, Under 6 lakhs range, it is the 2nd best space offering sedan in India.
Fitted with a 1197cc engine that generates 82BHP of power, Xcent, has a mileage of 19.1 kmpl.
Honda Amaze (E MT)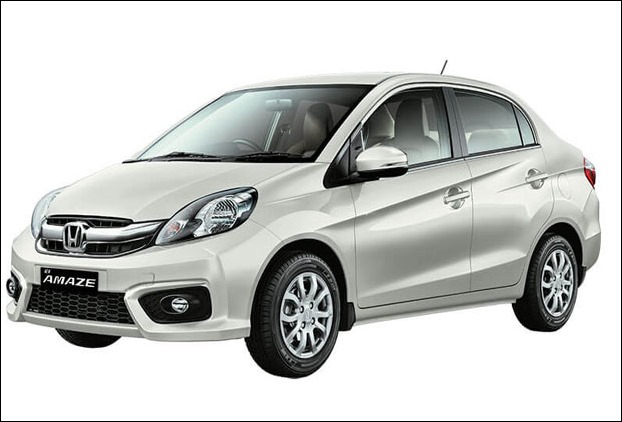 Price: 5.87 lakhs
Boot Space: 400L
The compact sedan car of Honda is also among popular 5 seated spacious cars with impressive stats. Amaze is the 3rd best car in under 6 lakhs amount to offer huge boot space. It has a boot space of 400L.
The Honda car comes with a 1.5L i-DTEC engine. The diesel variant of the sedan gives a mileage of 25.8 kmpl.
Toyota Etios Platinum
Price: 6.50 lakhs
Boot Space: 595L
In the Toyota Etios, you will get the best boot space. It has a boot space of 595 L making it most spacious.
Etios, although falls beyond under 6 lakhs range and is Under 7 lakhs segment, it has massive 595 L space that needs to be mentioned.
The car uses an 1197 cc engine which outputs 79BHP power. It has a mileage of 18.68 kmpl.
Maruti Suzuki Swift Dzire Lxi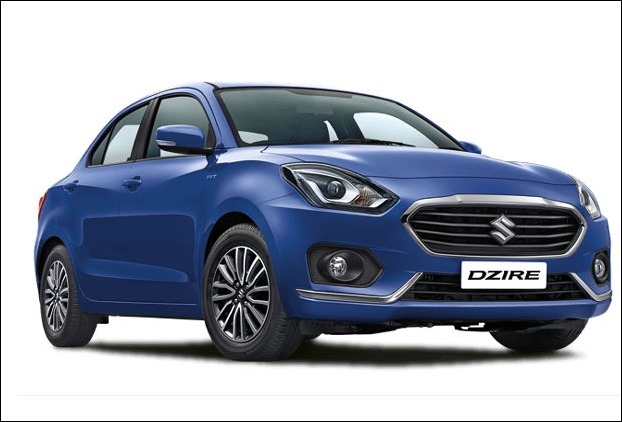 Price: 5.82 lakhs
Boot Space: 378L
Under 6 lakhs for spacious cars in India, Maruti Swift Dzire is also a formidable option. It has a boot space of 378L.
Its diesel variant delivers a mileage of 28.04 and the petrol model delivers 22 kmpl.
Maruti Suzuki Baleno Sigma 1.2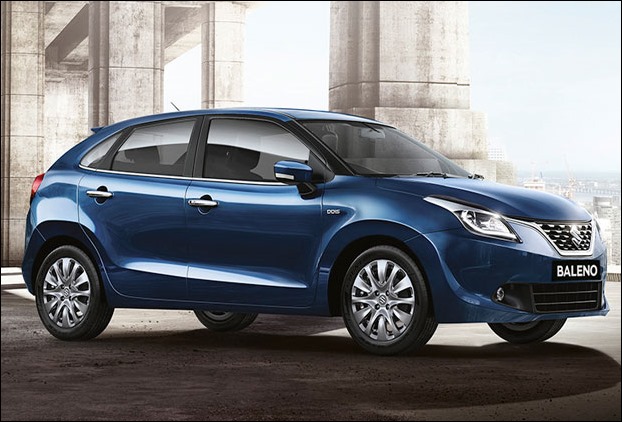 Price: 5.58 lakhs
Boot Space: 339L
The 1197cc Baleno Sigma 1.2 is another sedan with an impressive space. It has 339 liters of boot space.
Baleno's 83 BHP petrol engine has a mileage of 21.4kmpl. The sedan has 170 mm of ground clearance.
Volkswagen Polo Trendline 1.2L (P)

Price: 5.75 lakhs
Boot Space: 295L
The 295 litres space in Polo Trendline 1.0L can be considered quite spacious.
The car uses a 1.2L MPI Engine which is said to deliver a mileage of 18.78 km pl. Its petrol engine produces 75 BHP of power and mated to a 5-speed manual gear transmission.
Wagon R 2019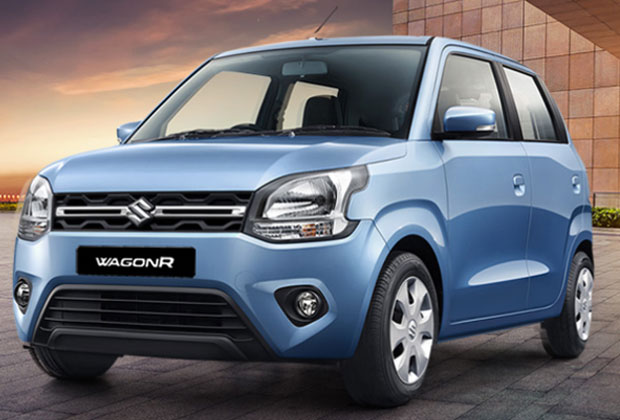 Price: 4.34 lakhs
Boot Space: 295L
Wagon R is a very spacious car from Maruti Suzuki India Limited. In this reference, we are talking about the 1.0-liter engine variant. The k10 1.0-liter engine outputs 67 PS of power (3500 rpm) and 90 Nm of maximum torque.
In January 2019, the new Wagon R was unveiled in India based on 5th generation light-weight Heartec platform. The new platform has raised the mileage of wagon r to 22 km pl.
The price of the car is between Rs 4.20 Lakh – Rs 5.23 Lakhs. Recently, its 1.2 Liter variant was upgraded to BS6 engine with a base price of Rs 5.10 Lakh.
Datsun Go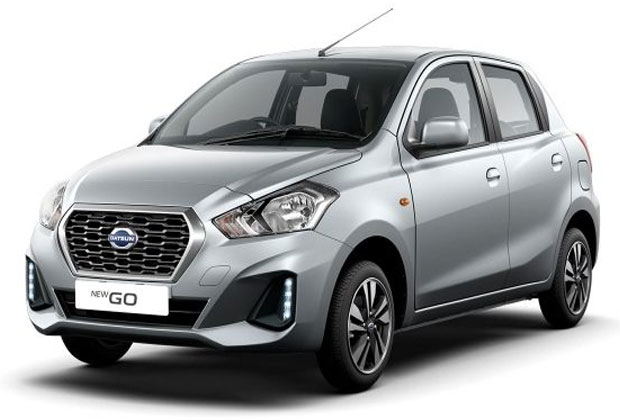 Price: 3.32 lakhs (Rs 3.86 in Go+)
Boot Space: 265L (347L in Go+ 7 seated options)
Price wise, Datsun Go is the cheapest among cars under 6 lakhs range. And it is spacious too!
The petrol variant base price starts with Rs 3.32 Lakhs for 3 cylinder DOHC engines.
The 1198 cc capacity sedan generates 68 PS of power at 5000 rpm. Its maximum torque produced is 104 Nm at 4000 Nm. The car delivers 19.83 km pl of mileage according to ARAI.
On an off note, another model of Datsun called Go+ price begins with Rs 3.86 Lakhs. It has a boot space of 347 liters capacity with folded third-row seats. This model of Datsun offers the cheapest yet most spacious 7 seated option in India.
Tata Tiago hatchback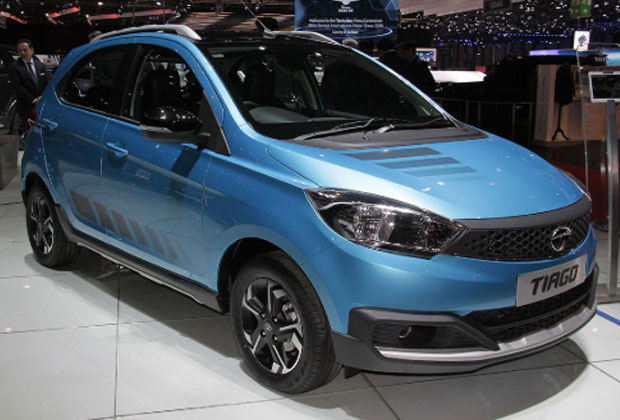 Price: 4.39 lakhs
Boot Space: 265L
When you are looking for the value for money cars under 6 lakhs, Tata Tiago instantly figures in your list. It is a widely popular spacious 5 seated small hatchback car in India.
The car was recently updated in May 2019 with several safety features.
There are 2 versions of this car currently available in India, a 1.2-liter three-cylinder Revotron engine with 85 PS (83.80 hp) at 6,000 rpm and, 114 Nm at 3,500 rpm and a 1.05-liter three-cylinder Revotorq unit to make 70 PS (69.01 hp) at 4,000 rpm and 140 Nm at 1,800-3,000 rpm.
Tata Tiago's 1199cc engine delivers 23.84 km pl mileage which seems impressive.