People love to travel to different regions and parts of world to explore their life in a peculiar way. After the importance of travel comes in to play, private automobile vehicle gained its weight. People try to get their own vehicle out of the available money at older days.Now the car competitions have reached a higher level and allow the people to get their cars by choosing the best of it. Chevrolet, the name doesn't need any explanation, has introduced its latest car in the product name of Chevrolet Beat.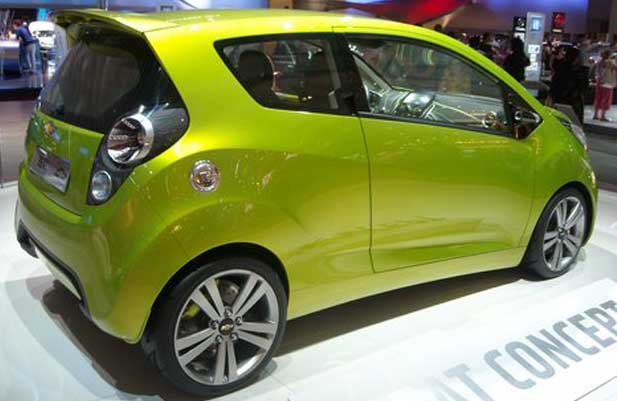 Engine & Mileage
A 1.2 liter 4 cylinder engine is mounted as the central part of the Chevrolet beat. This engine generates 79bhp of maximum power at 6200 rpm. It also provides 108 Nm at 4400 rpm. A slight displacement in the design of the engine has lead to excellent mileage capacity and fuel efficiency.The car has a mileage of 15.00 kmpl inside city and 18.00kmpl on highways.The engine in Chevvrolet Beat car is shafted with five manual speed transmissions which is nothing but the gears available. The highlighted benefit is the performance it delivers to the customers. It's a 5 door vehicle with spacious sitting arrangement inside the car. It can accommodate 5 adults comfortably.
Colours , Versions
The design both the interior and exterior are the significant features of the new Chevrolet Beat. The exterior color matches perfectly with the instrument panel. Customers can choose their cars from 3 vibrant colors according to their need of instrument panel color.Chevrolet beat is available in three versions. Base PS version, LS version and LT version (fully loaded) are the versions of Chevrolet beat. Clean polycarbonate lenses are installed in the round tail lamps for the purpose of magnifying the lights. The seats in the Chevrolet beat are designed specially to provide painless ride.
Price
Beat is designed like a semi-bucket printed pattern with heated carbon films. The price tag of Chevrolet beat ranges between 3.34 lakhs to 3.94 lakhs. This range can be considered as the cheapest when comparing with the cars from other brands.It is expected that people who need classic design of sporty cars ,this new Chevrolet Beat car will fulfill their needs in all points of view
Top Advantages
Engine is smooth making a low noise on acceleration
The car is suitable for city conditions due to light steering and gearbox
Interior is carefully planned with slots for bottles,holders for coin and card , case for sun glasses, drawers under the front seats
Car's affordable price, high fuel economy is also a lucrative factor
Top Disadvantages
Bad customer support
Low resale value of the car
High cost of maintenance