Whether it's a new car or bike or its an old one it is always illegal to drive a vehicle without insurance.It can even land you up in legal issues.It's the vehicle insurance that covers the damage incase of an accident of theft.In such a scenario , getting your car/bike insurance become a must have act.Since last some years you can even do your car/bike insurance online directly from your home saving your time and on a less premium that prevails in the market.Let us find out how Online Insurance of Car / Bike is done in India.
How to get car bike insurance renewed online
To renew the insurance you need to head over to your insurance company's website.If you need to change your insurance company then you need to go to that particular company's official website.
In all cases you will notice two kind of options.The first one will be how to renew the insurance policy of that company.For example if you have taken ICICI Lombard's policy then when you click on renew option you will be asked the policy number and the chassis number or engine number of your vehicle.After you fill these details and proceed a new window will open asking you the details like address , vehicle number , engine number and manufacturing year of your car / bike.After these details your insurance will get renewed.
Determine your online premium before taking insurance
If you feel that the existing insurance company is charging more premium and estimating low valuation for your car/bike then you can shift to the other insurance company.
You can use insurance policy comparison sites like policy bazaar to check premium and valuation to select the right company for your vehicle.In this way you will have to pay lesser premium and more valuation for your car/bike.
How to shift vehicle insurance policy to other company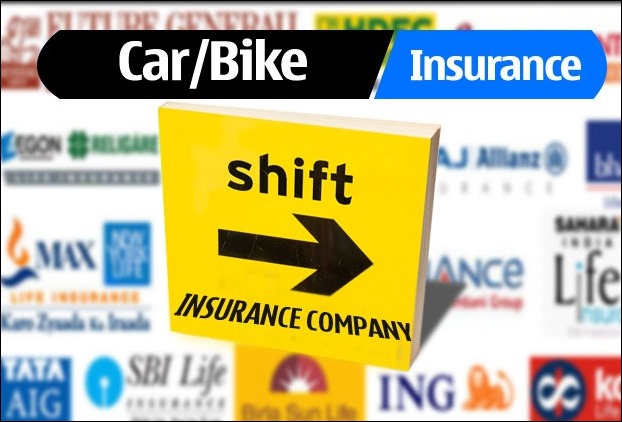 After doing an  online research head over to the insurance company's website you wish to get insured from.On their site you will find an option for online insurance for vehicles.Here you will need to fill 'Renew Insurance Policy for other Company'.There after you will need to fill the name of the city where the vehicle is registered , RTO ,  registration date and registration type like personal or company's.Then you will have to fill details like manufacturer , model , engine cc like details in the online insurance form.
You will then need to input about old insurance company and policy details.That will have type of policy , date of expiration , claim and other details.You are also presented with an option of personal claim here.If you add this option the driver will also get an insurance cover but that will also increase your premium amount.
After giving all the details about your car/bike you will be asked for personal details like address , mobile number , pin number , city , email id etc.The final step will be the payment option which you can make via online banking , debit-credit card etc.After the payment online insurance policy for car/bike will be delivered to your email address.The company will also senda hard-copy of your policy on your given address.