If you  are eager to buy a new car, do not forget to check some important features. Nowadays, every car company manufactures the car with almost all good features, nonetheless some of the key features are not available in cars, and customers also do not pay any attention to this in the passion of buying a new car. Consequently, their lack and importance is realized after some time.
In this post, find about 6 important features that you should not miss at all !
1

Anti-Lock Brake Systems (ABS) & Airbags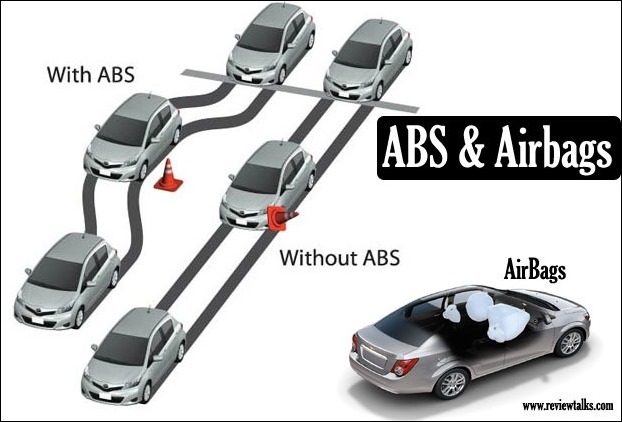 First of all, know about the ABS (Anti-Lock Brake Systems) feature in cars, which is an important safety feature. At high speed, during emergency braking, it keeps the car in your control and does not allow it to slip. This reduces the chance of an accident as well.
Another important safety feature is the Airbag. This feature prevents driver and passenger from being a deadly injury in the event of serious accidents. Despite an important feature, it is still not available in many cars as standard feature. Thus, if you value yourself and your family to safety, then you should never miss it before buying a car.
2

Cameras and Sensors / Rear Parking Sensors 
Parking a car in a crowded or tight place is difficult. In such condition, a rear parking sensor or a camera plays a vital role. In fact, this feature keeps you informed about the condition behind the car while car parking. When something comes near the car, it alerts you by giving warning.
In the same way, with the help of a rear parking sensor or camera you can easily park the car in the parking lot without any stress. And, you can avoid damage to your car as well as others' vehicles.
3

Central Locking System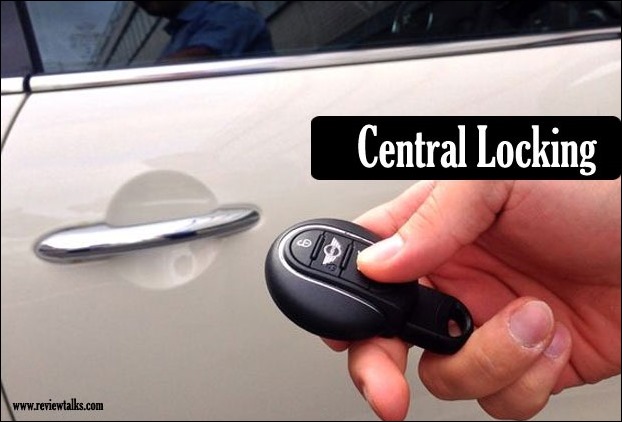 It is also a kind of safety feature, which protects the car purchased by your hard earned money from the possibility of theft or tampering. The central locking system reduces the chances of the car being stolen.
Moreover, the central locking system also locks all four doors of your car during driving. Apart from these facilities, it is also very helpful in finding easily a car parked in tight parking spaces.
4

Bluetooth with Entertainment System
Many car companies have started providing Bluetooth, USB ports and AUX-in connectivity functions with stereo systems. No matter, the journey is long or short, a good entertainment system is necessary.
Nowadays, many cars come packed with an infotainment system in place of a music system. In this, in addition to the information about the other functions of the car, there is also the facility of connecting the smartphone. Many systems, now, come with messaging, calling and navigation support.
5

Power Window
Some time back, power window was among the advance features, but now it has become a common feature. In most cars, power window is available as standard feature for the front window. In point of fact, it is an important feature of a car not only for comfort but for the passenger safety also.
You should try to get the power window back and front on both sides of your car. You can also have a power window system from outside. However, do not compromise with quality while installing power window from outside.
6

Adjustable ORVM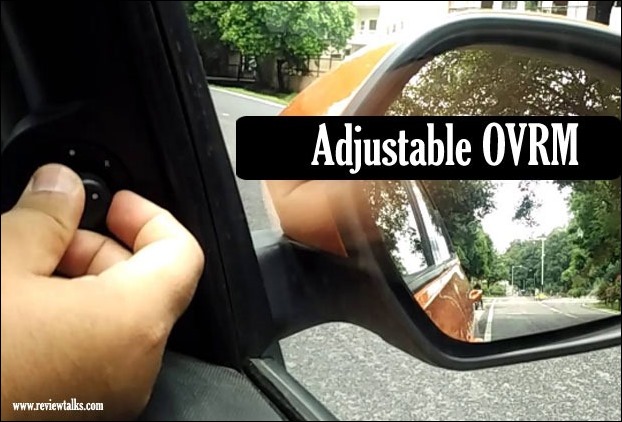 Mirrors on the outside of the car are called Outer Rear View Mirror (ORVM). It is also known as Wing Mirror. The ORVM has an important role in safe and smooth driving. Nowadays, it is available as a standard feature in most of the cars.
However, there are many companies which provide adjustable wing mirrors on the driver side only in the base variant. You should try to choose such a car that has wing mirror on both sides.