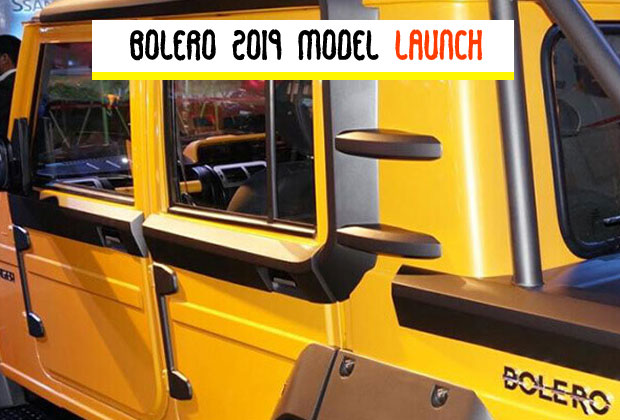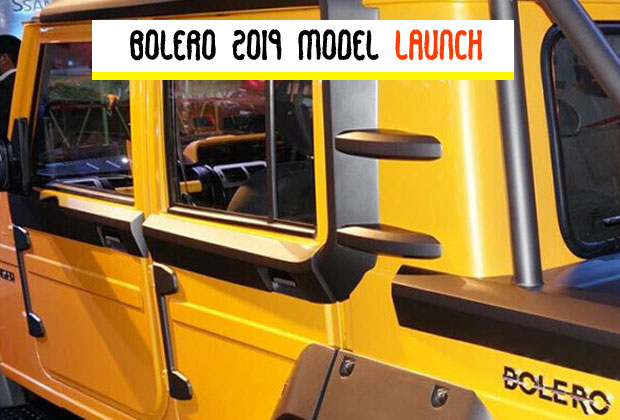 Mahindra Bolero has been a popular vehicle in sub-urban pockets in India. It is a robust and low maintenance SUV which just fits the bill in rural conditions. An M Hawk D70 engine based smaller Bolero has introduced three years ago. Now, the company has been spotted testing a Mahindra Bolero 2019 model with improved safety features.
Mahindra Bolero 2019 with ABS
Mahindra is trying to retain the encouraging sales of Bolero. It is not only making it hi-tech but also equipped with new safety norms. The new 2019 Bolero avatar was recently seen featured with ABS (Anti Lock Braking System) at the company dealerships.
It is expected that the company may include more features near soon. This is in line with the Government of India safety norms which have become effective from April 1 this year.
Other Safety Features in Upcoming Bolero
According to sources, the new Mahindra Bolero model will also get driver side airbags, seatbelt reminder, speed warning system, and rear parking sensor like features. This safety features according to new safety guidelines will become compulsory from July 1. It is to remind you that these
features were not given in old bolero model
that we had last seen.
Bolero Models and Safety Norms
Additionally, from October 2019 it will be obligatory for the new vehicles to pass the front and side crash test. Moreover, by April 2020 BS6 emission norms will become effective in India. It is yet not clear if Mahindra new Bolero will be launched with both these updates or any updated model will be launched to comply with these norms.
Mahindra Bolero has been a cash cow for the company. In the last financial year, it was the highest selling SUV in its segment with a total of 72,280 units sold. The SUV can easily accommodate 7-8 persons and after it's upcoming security features update the demand is expected to surge.