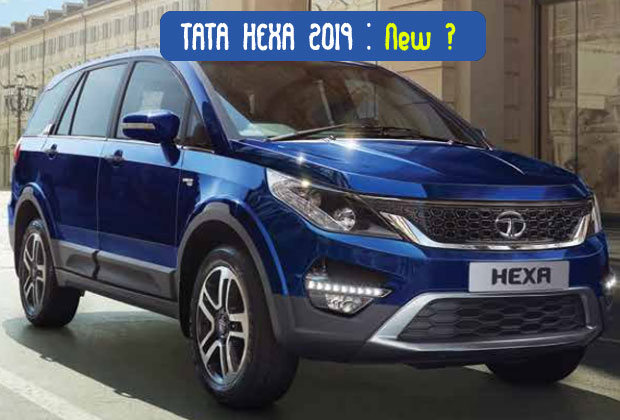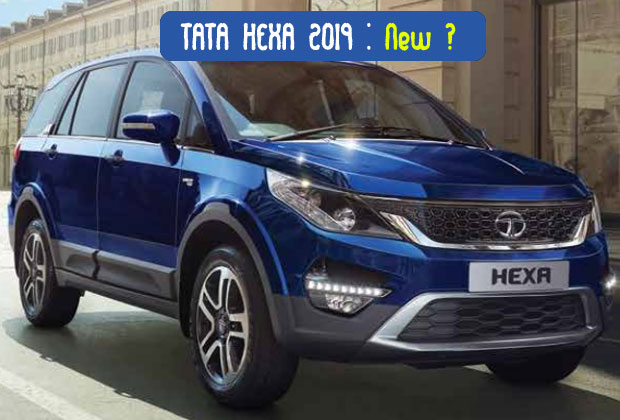 Tata Hexa is a nice SUV in terms of space, comfort, and performance. With the latest price hike, Tata Hexa 2019 has become the most expensive MUV in Tata Motors lineup. The new model of Tata Hexa has been unveiled with the latest updates and features. The 7 seaters Hexa has seen a jump of up to Rs 20,000 in its price as compared to last year model. The new MUV model's price starts from Rs 12.99 Lakh.
The 2019 model of Tata Hexa MUV has received interiors as well as exterior updates. Let us remind you, the 7 seater comes with 7 variants in India – XE, XM, XM+, XMA, XT, XTA, and XT 4X4 AWD.
New Infotainment System in Tata Hexa 2019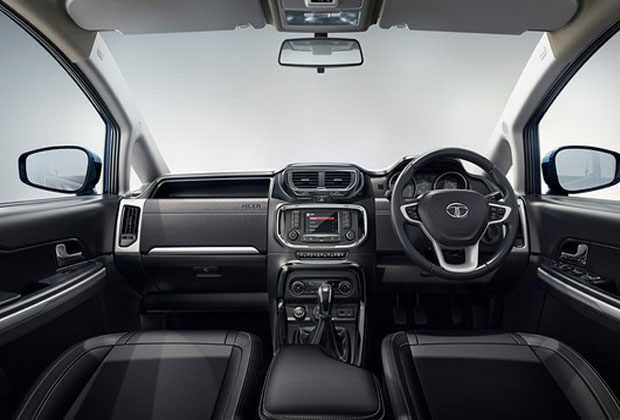 Among the most important change in the new 2019 version of Tata Hexa is the introduction of the new infotainment system. The top variants of Hexa have been updated with a comparatively bigger infotainment system. These latest Hexa model variants – XT, XTA, and XT 4X4 are given 7 inch Harman touchscreen infotainment system.
The new infotainment system supports Android Auto which is a useful feature. The new Hexa SUV received the same 10-speaker JBL system which was introduced in Tata Tiago XZ+ variant last year.
Tata Hexa 2019 has 19 Inch Alloy Wheels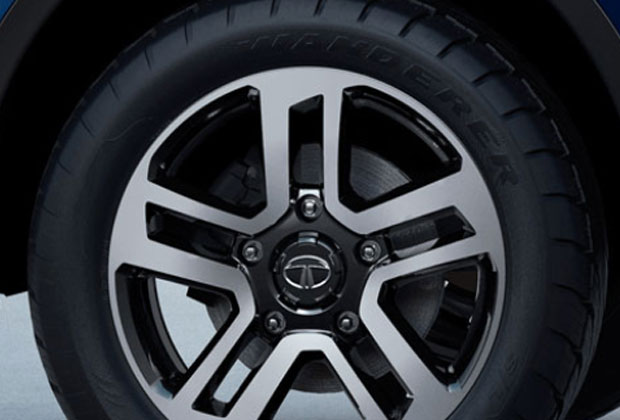 Tata Hexa 2019 is also offering 19-inch diamond cut alloy wheels in its latest model variants XMA and XTA. On the other hand, other variants – XM, XM+, XT, and XT 4X4 is available in 16-inch gray shade alloy wheels.
So basically, the MUV's base and mid-spec variants have 16-inch wheels as the standard offering.
Colour Updates in Tata Hexa 2019
The higher specification variants of Tata Hexa car is introduced with a new dual tone paint shades. Under the new color scheme, the car receives two new roof finishing shades. One is Infiniti black and the other is Titanium grey.
Apart from the dual paint scheme, Tata Motors continues to offer the old color shades. As you are aware, the MUV is already available in Urban Bronze, Tungsten Silver, Arizona Blue, Sky Grey, and Pearl White shades. Among these buyers mostly find Arizona Blue and Sky Grey,  stylish and sporty.
Cabin Updates in Tata Hexa 2019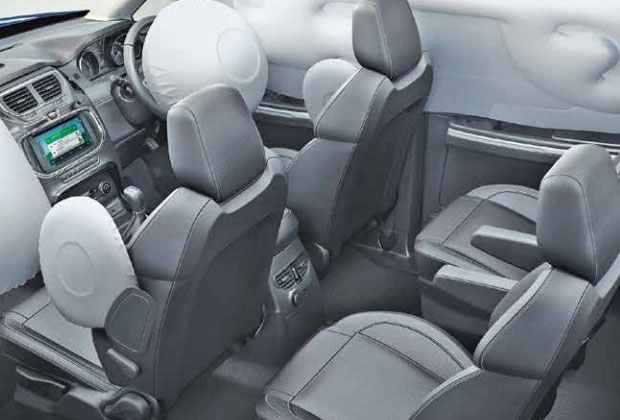 The new Tata Hexa has also received some minor changes in the interiors. The AC vents and infotainment system has now received additional chrome surroundings. The MUV has received a black finishing in the lower part of the steering wheel.
Tata Hexa has an overall seating capacity for 6 and 7 passengers. The variants XT, XTA and XT 4X4 optionally come in 6 seater options as well. The boot space has enough space for luggage.
Engine changes in new Hexa 2019
Talking in the terms of the engine or mechanical changes, no changes have been made to the Hexa 2019. The MUV continues to use a 2.0L diesel engine. This engine of Hexa outputs 148 BHP of power and 320 Nm of torque.
The Tata MUV is available with two power option (top) variants where its engine generates 154BHP power and 400 Nm of torque. As far as the base variant is concerned, the MUV uses 5-speed manual gearbox. However, its top variant is available in 6-speed manual and 6-speed automatic transmission gearbox.
The 200mm ground clearance also makes Hexa a nice option among off-roading vehicles in India. On the other hand its automatic variants find more use in city drive conditions.
2019 Hexa Variants vs Price (Ex. Showroom Delhi)
Hexa XE 4X2 (7 seater) – Rs 12.99 Lakh
Hexa XM 4X2 (7 seater) – Rs 14.38 Lakh
Hexa XM+ 4X2 (7 seater) -Rs 15.46 Lakh
Hexa XMA 4X2 (7 seater) – Rs 15.62 Lakh
Hexa XT 4X2 (6/7 seater) -Rs 17.03 Lakh
Hexa XTA 4X2 (6/7 seater) -Rs 18.19 Lakh
Hexa XT 4X4 (6/7 seater) – Rs 18.36 Lakh