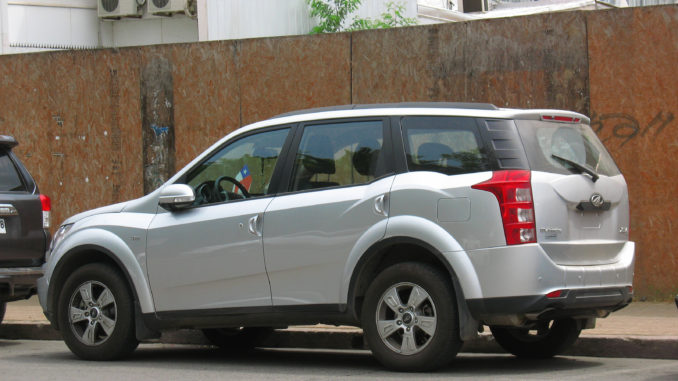 Mahindra plans to launch a new SUV, the Mahindra XUV700 (codenamed W601), in the third quarter of 2021. According to Mahindra, the new SUV will be positioned above the XUV500 in its current lineup and will be available in 6- and 7-seat configurations. The current XUV500 SUV [1] will be phased out momentarily as a result of this. And most likely, the upcoming Mahindra XUV500 adding a 5 seat option.
XUV500 SUV adds 5 seater option
The revelation by Mahindra came through a post on social media that after the launch of the XUV700, the existing XUV500 SUV will be temporarily be discontinued.
According to the manufacturer, the upcoming offroad XUV500 SUV, will be available in a 5-seater variant. After the launch, this new model of Mahindra will compete with SUVs like Hyundai Creta (Hyundai Creta), Kia Seltos (Kia Celtos), Tata Harrier (Tata Harrier), and MG Hector (MG Hector).
Built on monocoque platform
The Mahindra XUV700 SUV will compete with the Hyundai Alcazar, Tata Safari , and MG Hector Plus. Mahindra's forthcoming SUV model will be built on a new monocoque front-wheel-drive platform.
This framework will also be used to create the latest XUV500. The upcoming Mahindra XUV500 will be slightly shorter than the existing one, being about 4.5 meters in length.
FWH in new XUV 500
According to the report, several improvements will be made in the architecture of the latest Mahindra XUV500. This SUV would most likely be available with a 2.2-liter diesel and a 2.0-liter petrol engine, identical to the XUV700.
However, these engines will be re-tuned so that they provide less power in the current XUV500. The XUV700 will have an optional all-wheel drive (AWD) configuration, while the 5-seater XUV500 SUV will most likely have front-wheel drive.
Engine Changes
The upcoming XUV500 will be available with the company's new 1.5-liter mStallion turbocharged petrol engine. This engine will debut with the Marazzo MPV. This engine produces 163 bhp and 250Nm of torque. This SUV would have much of the same features as the XUV700.
The new XUV700, on the other hand, will get luxury features like the Advanced Driver Assistance System (ADAS) to make it a luxury SUV in its category. Although the company is yet to announce a release date for this SUV, media reports indicate that it will be available in September.