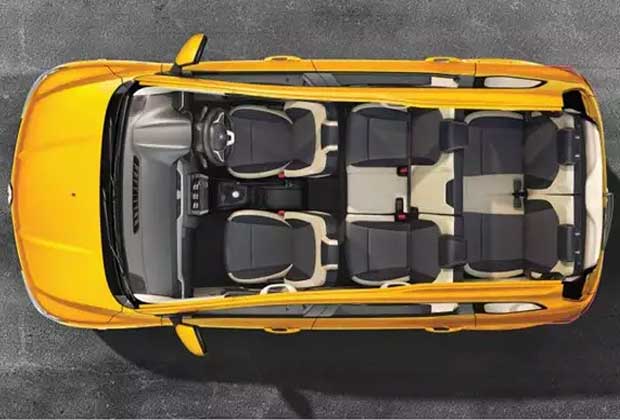 India's cheapest 7 seater car, Renault Triber has reached yet another significant landmark. The car has sold over 75000 units in India. Let us remind you that the Renault Triber is the country's cheapest MPV (Multi Purpose Vehicle), which the company introduced in the Indian market in 2019.
Rising popularity of Triber 7 seater
The fact that Triber's market share in the utility vehicle segment rose 4.79 percent in FY21 indicates that this vehicle is in high demand.
The company launched it in the Indian market at an initial price of Rs 4.95 lakh. Being the cheapest 7 seater mpv in this segment, had a direct impact on its sales.
Triber sold 33,860 vehicles in FY 2020 (August 2019 to March 2020). Whereas, in FY 2021 (April 2020 to March 2021), 40,956 vehicles of Triber were purchased by customers.
Renault Triber : New model 2021
Renault India released the Triber 2021 in India last month (March 2021). The cheapest 7 seater car's starting price in the Indian market is Rs 5.30 lakh, with top-end models costing Rs 7.82 lakh.
The car manufacturer unveiled the Triber 2021 7 seater SUV with new color combinations. Aside from that, several modifications were made to the exterior and interior of the car. The fuel mileage in the new Triber is between 18-19 kmpl for AMT and manual transmission models.
Features in Renault Triber of 2021
The 2021 Renault Triber[1] comes standard with a dual horn, which is available in all models.
Aside from that, no new features have been added to the RXE and RXL trim levels.
Simultaneously, the RXT variants' ORVMs get new LED turn indicators, as well as steering-mounted audio and phone functions.
The top-spec RXZ trim, on the other hand, gets a new height-adjustable driver seat, a mystery black roof with an optional dual-tone exterior, and ORVMs.
A fresh Cedar Brown color option has been used in Renault's 2021 Triber.
The latest dual-tone exterior paint option will only be available on the top-spec edition of the 2021 Renault Triber.