Bigger Families in India need SUV with more space, power, and comfort. We have got some of the best & top selling 7 seater suv cars in India which are loaded with these abilities including a stylish look.
You can buy these bigger space cars by spending a little more than the 'typical' small family cars. Find out these vehicles!
1

Maruti Ertiga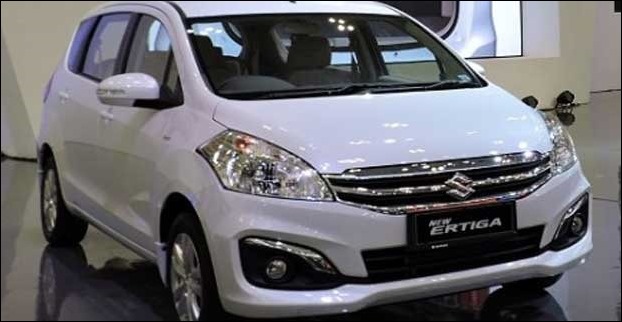 The ex-showroom price of the Maruti Ertiga ranges from Rs 6.19 lakh to Rs 8.72 lakh. This top selling 7 seater suv cars in India, comes with a black and beige interior which look decent.
The Maruti Ertiga has 50:50 split third-row seats and the second-row seats can slide all the way back easily. It has full functioning seatbelts in the third-row seat.
Besides, the boot space capacity of the Maruti Ertiga is 135 liters.
The car comes with push start and stops button, keyless entry, retractable ORVMs, reverse parking camera, touchscreen system, satellite navigation, Bluetooth connectivity, USB and Aux-in.
2

Renault Lodgy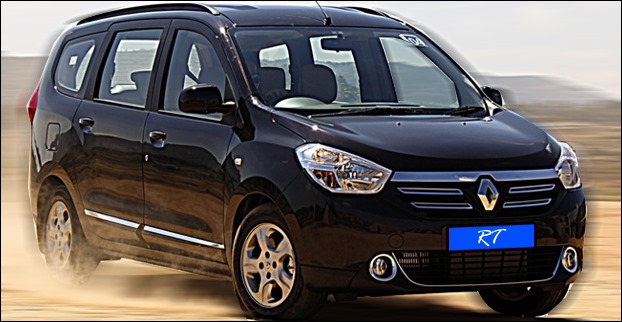 The Renault Lodgy is a very comfortable SUV that comes with a starting price of Rs. 8.55 lakhs.
The 7 seater suv car is offered in seven-seat as well as eight-seat variants. The seats of the car are full sized and offer well under-thigh support. The car has an extremely spacious cabin because of its class-leading wheelbase of 2810 mm.
Moreover, the second and third row of the Renault Lodgy has smart sense AC, that ensures efficient cooling in all third rows.
The car also offers adequate headroom, leg room, and shoulder room. The Renault Lodgy provides boot space of 207 liters.
3

Mahindra Thar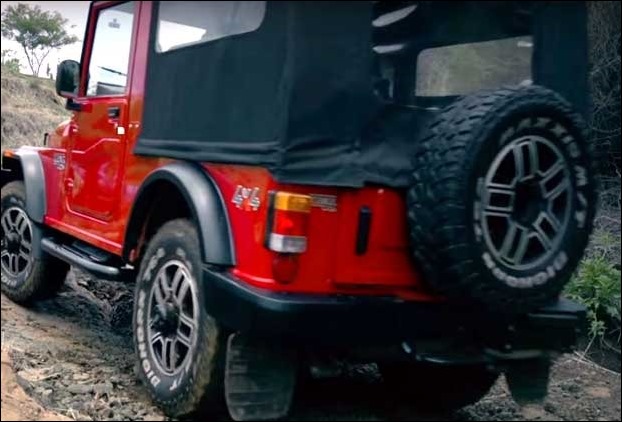 Mahindra Thar is yet another powerful 7 seater for offroad adventures.
The killer look and availability of a 4 wheel drive option makes it a popular SUV. The existing model of Mahindra Thar uses two diesel engine versions – a 2.6 L and 2.5 L.
The 2.5-liter CRDe engine of Thar produces 105 BHP of power and 247 Nm of torque. The other one, DI engine option of 2.5 liters delivers maximum power of 63 BHP and 195 Nm of torque.
Pricewise, Thar is one of the most powerful cars in India under a budget of Rs 10 Lakh. The Mahindra SUVs engine has a displacement of 2498cc. It delivers a mileage of around 13 kmpl.
4

Toyota Innova Crysta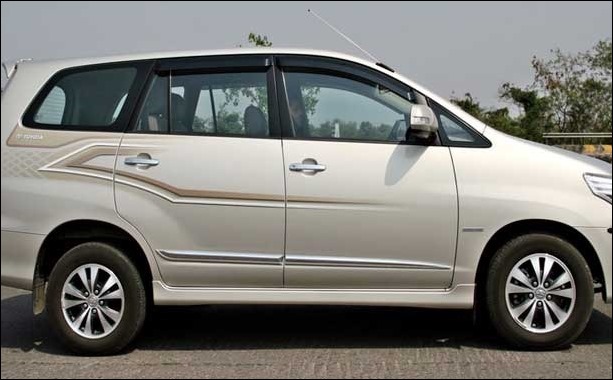 Toyota Innova Crysta was introduced in 2016 as a 2nd generation successor to Old Innova which was first launched in 2005.
The price of the Toyota Innova Crysta begins from around Rs 13.52 Lakhs. This seven seater mpv's has kept its premium look intact like the old Innova and now has added styling updates to the exterior and interior.
It is now available in 2 engine type 2.4 liter and 2.8 liters with 5-speed manual/6-speed Automatic transmission availability. These engines output 148 bhp/173 bhp power respectively.
Talking about safety features, the new Innova comes with 3 airbags, ABS with EBD. Toyota Innova Crysta is like the classic Innova is endowed with a boot space of 300 liters as well.
5

Datsun GO Plus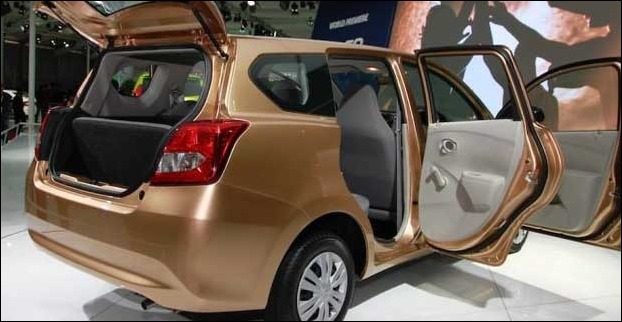 The price of the Datsun Go Plus ranges from Rs 3.88 lakh to Rs 4.96 lakh. All prices are ex-showroom, New Delhi.
This seven seater car comes with a bench seat that provides more headroom, shoulder space, and legroom in the front.
The second-row seat of the car is foldable and the third-row seat is simple. The seats of the Datsun Go Plus are wide and comfortable.
In addition, the car has 347 liters of boot space, when the third-row seat is folded. The Datsun Go Plus offers power windows, power steering, and tubeless tires.
6

Honda Mobilio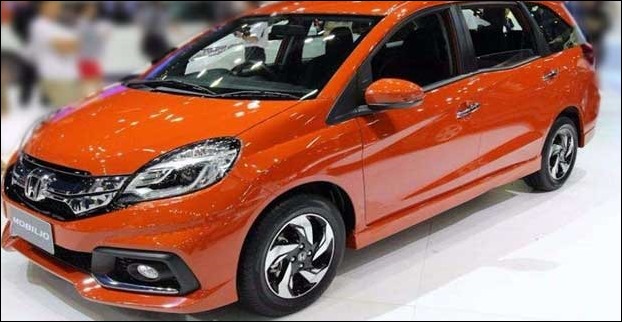 The ex-showroom price of the Honda Mobilio starts from Rs 7.18 lakh and goes to Rs 12.85 lakh.
The stylish suv 7 seated car offers good headroom, leg space and shoulder space and the second-row seats of the car are adjustable. The third-row seat is better for kids.
Moreover, the Honda Mobilio gets steering mounted audio control, USB, Aux, I-Pod, DVD/CD, AM/FM, Bluetooth, navigation and flexible luggage space.
7

Tata Hexa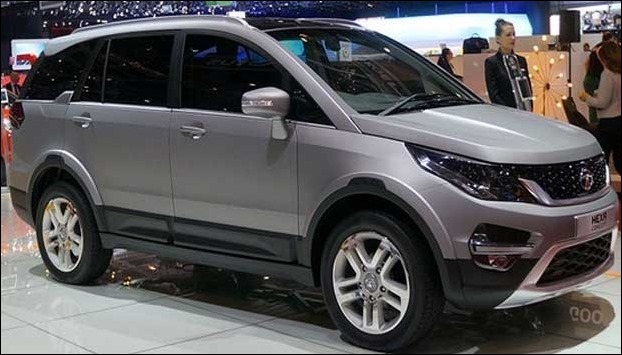 The estimated price of the Tata Hexa is Rs 13 lakh-Rs 18 lakh. The SUV is a six-seater, though it may also come with a seven-seat configuration.
The car features all black interiors and leather covered captain seats. The cabin of the car is spacious and comfortable.
Besides, the Tata Hexa offers adequate head room, leg room, and shoulder room.
The Tata Hexa gets three-spoke multifunctional steering wheel, LED illumination, Harman touchscreen infotainment system, automatic climate control, 12V power sockets, mood lighting and so on.
8

Mahindra Xylo
Mahindra Xylo whose price starts around Rs 9.0 Lakhs (Ex-Showroom Delhi) is an ideal 7 seater preference of large Indian families.
Additionally, Xylo also comes in 8-seater and 9-seater options. There is ample space for passengers in the third row in this spacious SUV.
To add, Xylo's 400L boot space and cubby holes like front seat pockets, cup holders and door pockets are enough to get you impressed.
Its variants are available in mDI CRDe and mHawk engines producing 95PS (218Nm torque) and 120PS(280Nm torque) power.
The engines have a displacement capacity of 2489cc and 2179cc respectively.
9

Mahindra XUV500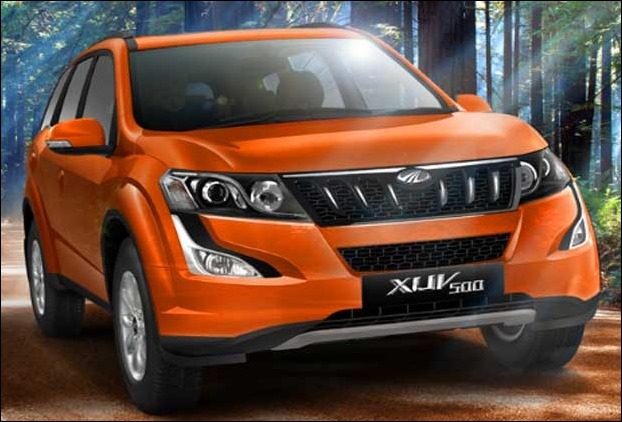 One of the best 7 seater suv cars in india, in the D segment is Mahindra XUV500 with a price starting from Rs. 12.78 lakhs.
Introduced in September 2011, Mahindra XUV500 has consistently received styling updates and new features.
Among the top selling 7 seater suv cars in india, Mahindra XUV500 is available in both diesel and petrol turbo-charged.versions.
Its petrol engine is based on the same diesel block unit i.e. m-Hawk.
The 2.2-liter motor outputs 140hp of power and 320Nm of torque. Xylo's 2.0 L 4-cylinder diesel engine also produces same 140 BHP of power.
The SUV comes in two transmission types five-speed manual and six-speed automatic unit. Last year XUV 500 was launched in a new variant-W9 with modern updates.
The XUV500 is offered in both 4X2 automatic and 4X4 automatic capturing a wide audience.
10

Mahindra NuvoSport
Mahindra NuvoSport with reworked fascia and some design tweaks is a successor of Mahindra Quanto.
Its price starts from 7.77 lakhs and goes up to 10 lakhs for N8 AMT model.
The BS4 Diesel Engine with 2-Stage Turbocharge has 1493 cc displacement and produces 100 BHP power and 240 Nm torque. The transmission types available in Nuvosport SUV is 5-Speed Manual and 5-Speed AMT.
It's split headlamps and eye-brow shaped DRL led lights gives it a different front look. A wide vertical slate grill and scoop on the bonnet reflects a powerful visual appearance.
The SUVs 412 L standard boot space is impressive.
11

Mahindra TUV300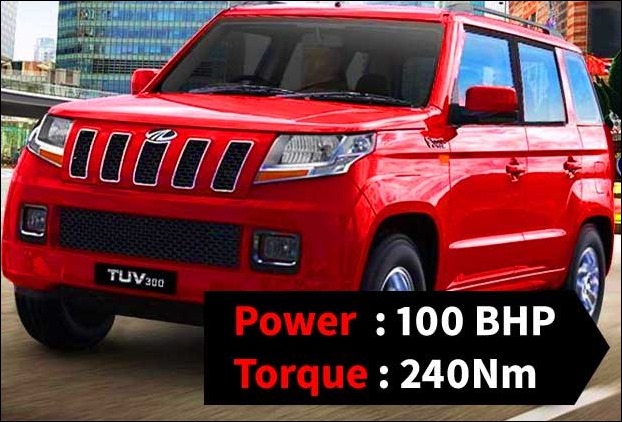 Launched in 2015 Mahindra TUV300 another popular 7-seater in India currently offered in 7 variants.TUV 300 ex-Showroom (Delhi) price ranges from 8.12 lakhs to 10 lakhs.
The 1493cc mHawk80/100 Common rail, Twin-turbo engine outputs 84BHP power in TUV300..M&M in 2017 also introduced high-end 'T10' variant of the TUV300 at a price of Rs 9.66 Lakhs.
Its AMT variant engine produces 81 BHP while top variant T8 outputs 100 bhp power.
12

Honda BR-V
Another best option in 7 seater SUV in India is Honda BR-V. This country's first seven-seater compact SUV has excellent interiors and impressive specifications and is available in both petrol and diesel fuel options. Its petrol versions Ex-Showroom price (Delhi) falls between 9.21 lakhs to 12.48 lakhs while diesel version price is between 10.16 lakhs to 13.38 lakhs.
Honda Brio uses extended Brio platform used by Mobilio as well. It comes with 1.5L i-DTEC diesel engine (100PS output) with 6-SPEED MT delivering 21.9 km/l. The 1.5L i-VTEC petrol engine comes with two transmission options – the lightweight 6-speed Manual Transmission (MT) and Continous Variable Transmission (CVT).
13

Skoda Kodiaq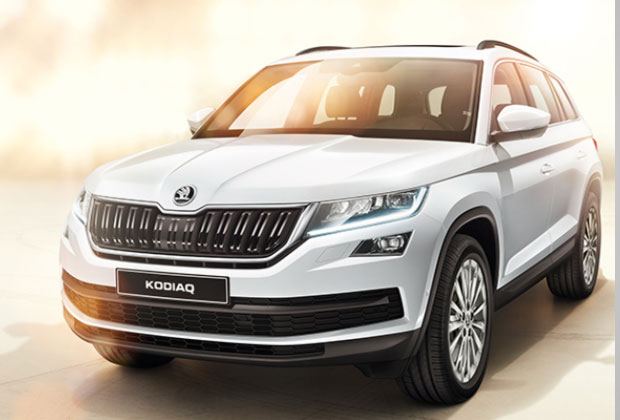 MQB platform based Skoda Kodiaq is another better option for the buyers looking for bigger family cars. The 7 seater car is currently available in 150 bhp (340 Nm of peak torque) generating diesel engine. There is no petrol engine version introduced yet.
The 16.25 kmpl mileage SUV has been mated to a 7-speed DSG gearbox. In India, this family SUV is launched with 18-inch alloy wheels. The car is available in 4 color variants.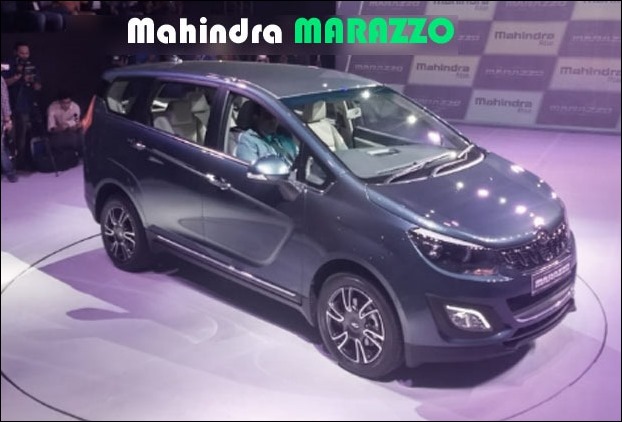 The 1.5L diesel engine powered Mahindra Marazzo is the latest 7 seaters (8 seaters as well!) MPV from car manufacturer which is popular among bigger family car seekers. The 6-speed MT gearbox SUV can generate 120 bhp power and 300 Nm torque.
Marazzo is not yet available in AMT gearbox and petrol engine version. It comes with 17-inch alloy wheels. The Mahindra car has been launched in 7 seaters and 8 seater options. The 8 seater comes with a foldable bench.
15

Mitsubishi Outlander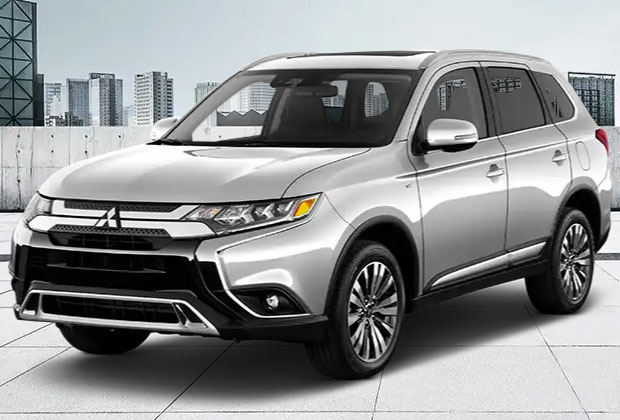 Mitsubishi Outlander SUV is also another 7 seater car which is available in India. The car is available in a single variant in 2.4L 164 bhp power generating engine at 222 Nm of peak torque. It is not available in diesel version.
The family SUV Outlander's engine is attached to a 6-step CVT gearbox. The third row of the 7 seaters can be folded to create more space for the luggage. It is available in 7 color options. Mitsubishi Outlander SUV takes only 11.1secs to accelerate from 0 to 100 kmpl.
16

Mahindra Scorpio
Mahindra Scorpio continues to be a popular 7 seater SUV with plenty of space for bigger families. Last year, we saw its S9 variant launched in India with several modern era car features.
Scorpio by Mahindra uses a 2.2L turbo diesel engine. The powerful engine of SUV generates 140 bhp of power at 320 Nm of peak torque. The classic 7 seater comes with 6-speed manual gearbox. It is also available with AMT gearbox.
The car has a mileage of 14 kmpl according to ARAI.
17

Toyota Fortuner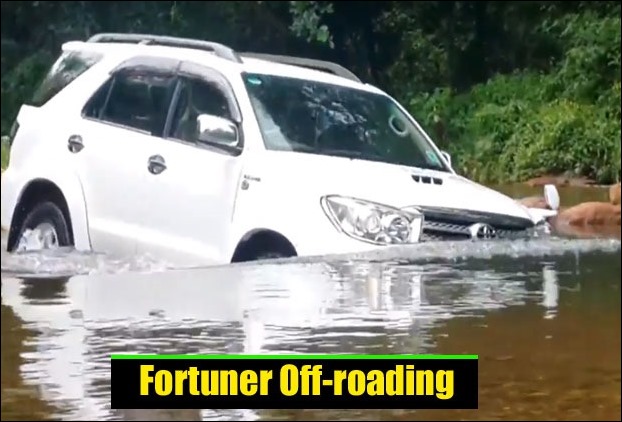 In the luxury segment, Toyota Fortuner is the most popular 7 seater SUV cars in India. The full-size SUV dominates the market with 70% sales. It also happens to be one of the top offroad SUVs in India from our list.
The 7 seater luxury SUV for large families is available in AWD 4X4 diesel as well. There are two engine versions of Toyota Fortuner in India – 2.7 L petrol and 2.8 L diesel. Its petrol engine generates 166 ps of power at 245 Nm of torque. The petrol engine is attached to 5-speed MT gearbox.
Toyota Fortuner's diesel engine comes with two power tuned diesel variants. The first one has 177 ps power (420 Nm of torque) with 6-speed manual gearbox. The other diesel engine version has 6-speed amt gearbox and generates 450 Nm of peak torque.
18

Ford Endeavour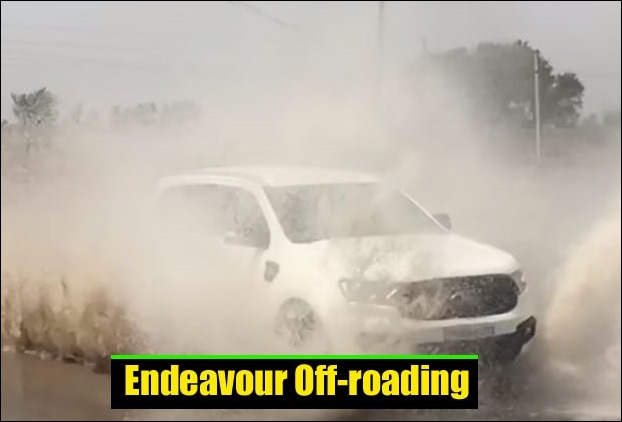 Ford Endeavour is the 2nd best premium segment 7 seater SUV after Toyota Fortuner. The SUV comes in 2 diesel engine options – 2.2 L four-cylinder and 3.2 L five-cylinder.
In 2.2 L diesel, the SUV generates 160 ps power (385 Nm torque). This engine is available with 6-speed manual gearbox (mileage 14.2 kmpl) and 6-speed automatic gearbox (mileage 12.62 kmpl) options.
The 3.2 L engine of Ford Endeavour outputs 200 ps of power and 470 Nm of torque. It comes with 6-speed automatic gearbox. The mileage in this powerful engine version Ford Endeavour is 10.6 kmpl.
19

Mahindra Bolero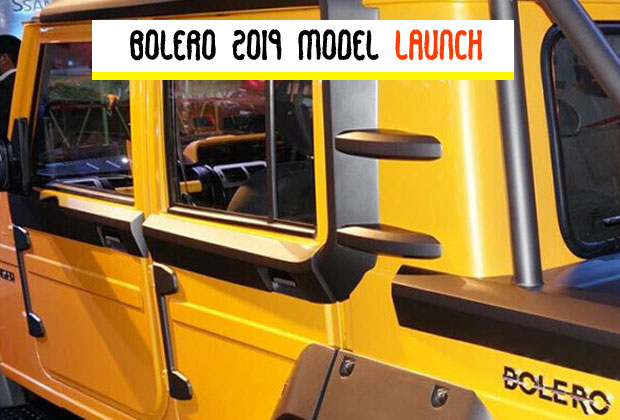 Mahindra Bolero is another very popular 7 seater SUV in semi-urban pockets in India. If you are seeking a 7 seater SUV for the larger families with budget constraints, Bolero can fit your bill.
The Mahindra SUV uses 2523 CC diesel engine which brings power to the vehicles. The engine outputs 62 bhp of power and 195 Nm of peak torque.
WIth 5-speed manual gearbox, it delivers a mileage of 15.4 kmpl. In terms of performance, Mahindra Bolero has established itself as one of the best off-road budget SUV in India.
20

Mahindra Alturas G4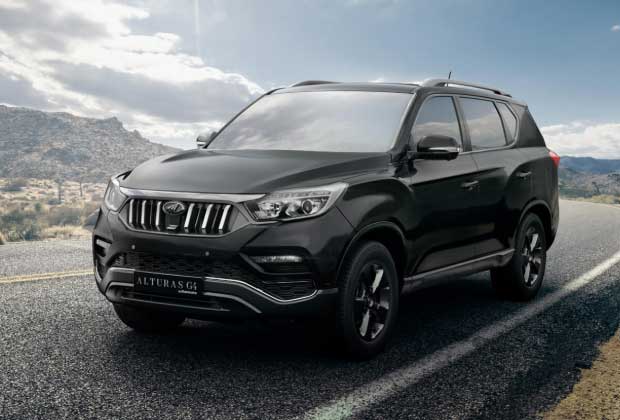 Among the premium class full-size SUV, the 7 seater Mahindra Alturas G4 happens to be the third most selling vehicle in India. The SUV is powered by 2.2 Liters diesel engine which can generate 178 bhp of power and 400 Nm of peak torque.
The Mahindra car is equipped with 7-speed automatic transmission gearbox. Additionally, it also offers 4-wheel drive (4X4) variant, model. The SUVs engine complies with BS6 emission norms which are going to be mandatory from April 1, 2020.
21

Honda CR-V
Honda CR-V is also a popular 7 seated premium family car. The mid-Size SUV was recently updated with several new features. This car is sold in two engine flavors – 1.6-liter diesel engine and 2.0 liters petrol engine.
The diesel version has 9-speed automatic transmission gearbox while petrol one has CVT transmission gearbox.CR-V also comes with paddle shifter.
CR-V in diesel variant provides 120 bhp power and 300 Nm of peak torque. It also comes with a 4WD option. The petrol engine model outputs 156 bhp power at 189 Nm of peak torque.